[Rumor] EOS 70D Will Be Top Of APS-C Line-Up, EOS 7D Mark II Will Be Entry Level Full-Frame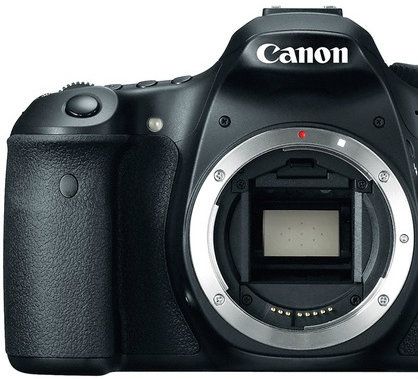 Got two new, hot rumors. From reliable sources (can't name them, can just confirm they are indeed reliable) is told that the EOS 70D (expected in September for Photokina) will move upmarket regarding features (note: I got a similar rumor at the end of May, but it was about the 7D2). Following the rumor, the EOS 70D should replace both the EOS 7D and the EOS 60D, becoming the top model of Canon's APS-C line-up. An EOS 70D with more pro features, better construction and increased performance. That would mean that Canon is putting the x0D line-up under a new light, after having split the line with the 60D (which wasn't really the follower of the EOS 50D) and the 7D (which, in some sense, took the X0D heritage).
But it's getting even hotter. :-) The EOS 7D Mark II (also expected for Photokina) is said (by my source) to be Canon's rumoured entry-level full-frame camera!! It may sound somewhat strange that the next iteration of the 7D line will change the sensor type (bigger), but it is not entirely in the domain of absurdities. On the other hand, the [shoplink 2431]5D series[/shoplink] has always been Canon's full-frame line. If the 7D Mark II will be a FF camera, that would mean that Canon is introducing a new FF line-up, or that the 7D2 will be aggregated to the 5D line (sounds a little weird). Whatever, we only can wait, and conjecture. :-)
Have a nice day (or night), wherever you are.
EOS 7D price check: [shopcountry 337] EOS 60D price check: [shopcountry 335] EOS 50D price check: [shopcountry 1286] EOS 5D Mark III price check: [shopcountry 2431] [shariff]