Samyang Set To Announce a 35mm f/1.4 Lens With Auto-Exposure for Canon (and 7.5mm & 12mm Cine Lenses)
I have news about the announcement Samyang Optics will make on April 28th. I sum up DicaHub's latest findings (translated).
We can safely assume Samyang will officially announce a 35mm f/1.4 lens with auto-exposure support for Canon mounts on April 28th. I think this is Samyang's first foray into building lenses that electronically communicate with the camera body. You can see the lens in the video above.
To be more precise, in the video above (by aving on YouTube), shot at P&I Show in South Korea, Samyang introduces 3 new lenses. The above mentioned 35mm, a 7.5mm T/3.8 fish-eye lens for m43 systems, and a 12mm cine lens for mirrorless systems. If you listen carefully to the video, you can hear the Samyang rep saying "Canon M" when listing the mount types for the 12mm. Good news: there will soon be a 12mm Cine lens for the EOS M.

update: in the video the 12mm photo lens is shown, the 12mm Cine lens can be seen below (mounted on a Sony A7). However, the 12mm is real, and according to my information some people has already pre-ordered it.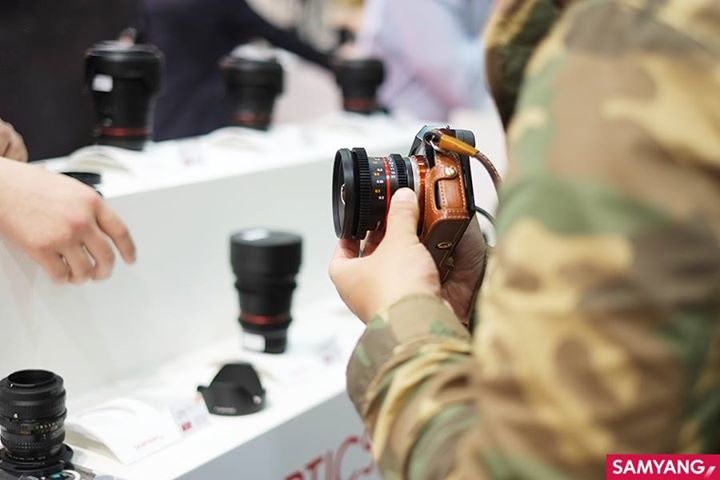 There were rumors about a new auto-focusing Samyang lens line-up, and I was among those who were strongly hoping for that. Nope, as for now I have no reason to think there might be an announcement of an AF lens.
[via
DicaHub
]