Schneider-Kreuznach Confirms Xenon FF-Primes (T2.1/35mm, T2.1/50mm and T2.1/75mm)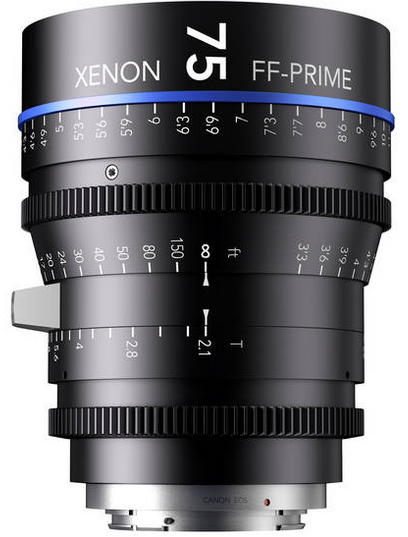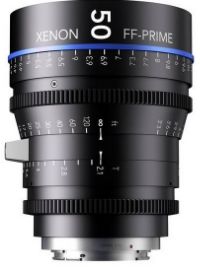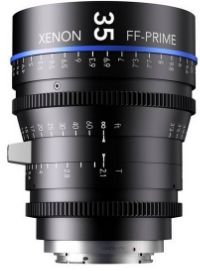 Schneider Kreuznach will soon launch a new series of lenses for full-frame sensors, called Xenon full-frame primes. These high-profile lenses are made for DSLR-videographers (support for 4K resolution) but are perfectly suited for still photography too. Three lenses will make up the initial line-up: T2.1/35mm, T2.1/50mm and T2.1/75mm.
Press release:

SCHNEIDER KREUZNACH launches professional full-frame video lenses for DSLR cameras in its anniversary year
Stronger focus on entertainment in the areas of photography and film in future. 2012 a transitional year with drop in sales mainly due to declining commodity business and a reluctance to invest in the area of automotive. Positive outlook for current year in particular as a result of improving business with industrial lenses in Asia.
BAD KREUZNACH, 12 June 2013 Jos. Schneider Optische Werke GmbH from Bad Kreuznach and its subsidiaries generated total sales of 78 million euros in 2012, down approximately 5.4% compared to the previous year. The company's headquarters in Bad Kreuznach contributed 46.2 million euros to the Group's sales. "We have adapted to changes in the market conditions and are optimistic about the future. 2012 was a transitional phase for us overall. In 2013, our anniversary year, we will be back on track," said Dr. Josef Staub, CEO of the Schneider Group.
The company plans to focus more on new, high-quality products in future. Full-frame lenses for video shooting with DSLR cameras, called "FF-Primes" at Schneider-Kreuznach, are in the pipeline. They are supposed to satisfy the growing demand from ambitious and professional cinematographers and photographers. Schneider-Kreuznach already has extensive expertise in the area of film production with its MPTV series for cinema and TV producers. The company has now developed high-resolution full-frame lenses for Canon and Nikon DSLR cameras especially for use in film production. With their properties, they currently hold a unique position on the market. From a strategic viewpoint, this constitutes a further step in the Schneider Group's focus on entertainment. In contrast, the company is withdrawing from the business with simple compact cameras, which is no longer profitable and has dropped sharply. Demand for industrial lenses is growing again, especially in Asia. Schneider-Kreuznach offers special lenses and filters for inspections (OLED, circuit boards, 3D), medical technology and security systems in this market.
About the Schneider Group:
The Schneider Group specializes in developing and producing high-performance photographic lenses, cinema projection lenses, as well as industrial optics and precision mechanics. The group comprises Jos. Schneider Optische Werke, founded in Bad Kreuznach in 1913, and its subsidiaries Pentacon (Dresden), ISK Optics GmbH (Göttingen), Schneider-Optics (New York, Los Angeles), Schneider Bando (Seoul), Schneider Asia Pacific (Hong Kong) and Schneider Optical Technologies (Shenzhen). The company's main brand is "Schneider-Kreuznach". It has around 660 employees worldwide, with 360 based in its German headquarters. For years now the group has been a world market leader in the area of high-performance lenses.
[via
photographyblog
]