Sigma Announced Price Of 35mm f/1.4 DG HSM Lens ($899, pre-order option)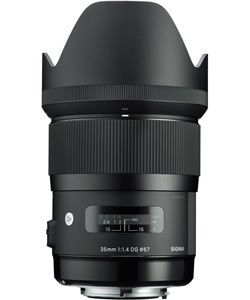 Sigma announced the price of the new 35mm f/1.4 DG HSM, part of the company's "Global Vision" line-up (category "Art"). The price will be around $899. The specifications:
Hyper Sonic Motor (HSM)

Floating Internal Focus System

Minimum Focusing Distance: 11.8″

Anti-Flare Super Multi-Layer Coating

USB Dock: Adjust AF & Update Firmware

Special & "F" Low Dispersion Elements

Front Filter Thread Diameter: 67mm

SIGMA Optimization Pro Software

9x Circular Aperture Blades
Sigma 35mm f/1.4 DG HSM pre-order options: B&H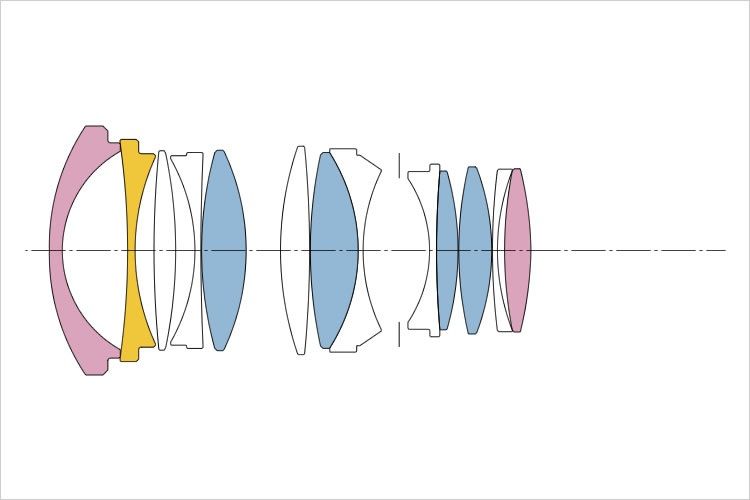 Sigma's press release:
Ronkonkoma, NY, November 7, 2012 – Sigma Corporation of America, a leading researcher, developer, manufacturer and service provider of some of the world's most impressive lines of lenses, cameras and flashes, is pleased to announce that the first lens of its new Global Vision lineup, the 35mm F1.4 DG HSM, is now available for the street price of $899.
The 35mm F1.4 DG HSM, is designed for photographers who want to achieve creative, dramatic effects in their photographs. As the first lens released under Sigma's new Art line, it will feature a new matte finish and overall new design concept, which includes a clearly defined category label on every new lens. This 35mm wide-angle lens with a maximum aperture of 1.4 ensures outstanding performance in low light, and a stunning bokeh background effect to emphasize the subject.
"We're thrilled to break into this category of lenses with a product from our new Global Vision," said Mark Amir-Hamzeh, president of Sigma Corporation of America. "We're confident that our A1 quality control system, coupled with the industry's first USB dock, will differentiate our lens in the category. Since it's so versatile – ideal for scenes including landscapes, portraits, close-ups and studio photography – we think that it will be a hit."
Other features of the new 35mm F1.4 DG HSM include:
One "F" Low Dispersion (FLD) glass lens and four Special Low Dispersion (SLD) glass lenses to ensure exceptional correction of lateral and axial chromatic aberration, the latter of which cannot be corrected in post production
A floating inner focus system to provide extremely high optical performance for close-up photos
Super Multi-Layer Coating to reduce flare and ghosting and provide sharp and high contrast images even in backlit conditions
A HSM (Hyper Sonic Motor) that ensures high speed, accurate and quiet AF
Rubber incorporated into the attachment part of the lens hood, and an improved redesign of the lens cap and AF / MF changeover switch have been improved
Thermally Stable Composite (TSC), which has high affinity to metal parts, that are housed internally, increases overall functionality, lifespan, and quality of the lens
A rounded 9 blade diaphragm creates an attractive blur to the out-of-focus areas of the image
A newly developed USB dock, which will be sold separately and exclusively for new product lines, can be paired with new Sigma Optimization Pro software to update the lens firmware and adjust parameters, such as micro focus adjustment
All of Sigma's manufacturing – right down to molds and parts – is carried out under an integrated production system, based entirely in Japan. Sigma is now one of the very few manufacturers whose products are solely made in Japan. Every 35mm F1.4 DG HSM will be checked using Sigma's own MTF measuring system, "A1," as will all new lenses under the Global vision categories. This system uses 46-megapixel Foveon direct image sensors to pick up previously undetectable high-frequency details for quality control inspections.
The Sigma 35mm F1.4 DG HSM will be available in Sigma, Sony (D), Nikon (D), Pentax and Canon mounts.
[via
DPreview
]