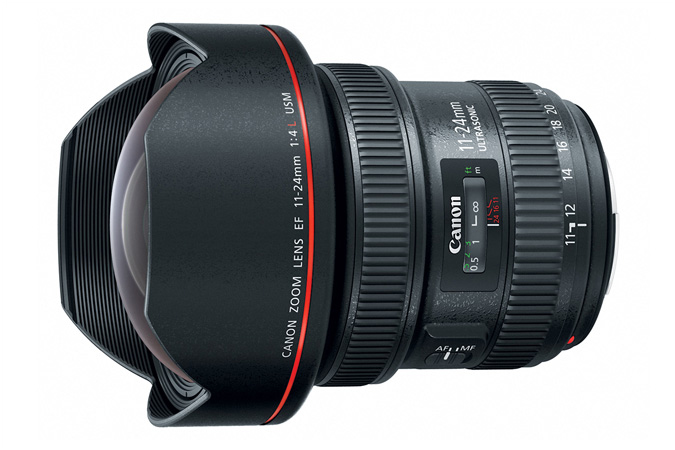 ephotozine posted their review of the Canon EF 11-24mm f/4L lens. Many things make this lens highly regarded: excellent optical performance and build quality, well controlled distortion, fast autofocus, and obviously Canon's advanced weather sealing.
In the verdict ephotozine writes:
Those simply looking for a high quality wide angle lens, may be looking at this optic with great interest, and the high levels of sharpness, reasonable distortion and good control of CA may have these people tempted. The price of £2800 puts this lens into a category of it's own. If you really don't need the 11mm focal length, your needs may be better served by Canon's 16-35mm f/4 optic.

Those who do need such a wide lens will not be disappointed by the performance of this lens. Inner-city estate agents will be able to make those hard-to sell bedsits look like a warehouse with this lens, landscape photographers may also appreciate the extreme perspective that can be created with this lens too.
ephotozine's review comes with test charts and many sample pics. And there are even more new EF 11-24mm f/4L sample pics, courtesy of DPReview.
Canon's new EF 11-24mm f/4L sells for $2,999 and is available for pre-order at Amazon US.  More pre-order link: Adorama | DigitalRev
 | B&H Photo. Sample pics at ephotozine, product images at Photography Blog and DPReview. David Norton on the EF 11-24mm f/4L. Sample pics at Canon UK.