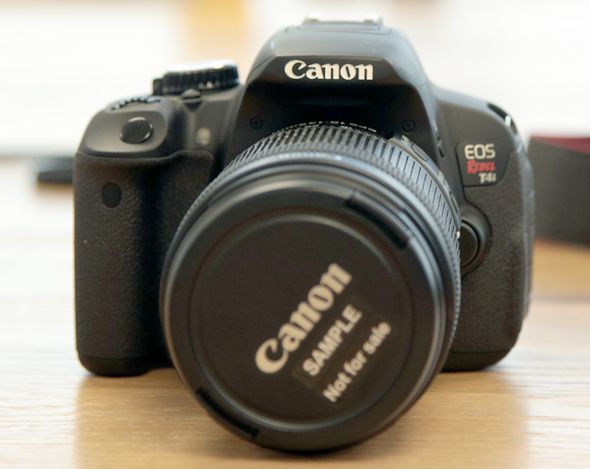 digitalcamerainfo published what is the most comprehensive first-impressions review of the Rebel T4i/650D I saw so far. I would almost dare to say this is a review (though they were using a pre-production model). The review goes over eight dedicated sections covering everything from handling to usage modes and controls, photo gallery included. The overall impression is pretty positive, the new Rebel didn't miss most of the expectations people had. The highlights are the AF improvements (live view shooting and video recording), the touchscreen, 1080p video recording, a new 18-megapixel image sensor and the faster shot to shot rate (click here for more specs, or click here for a series of videos). Not to forget the greater ISO range. From the conclusion:
In shooting with the T4i, it's clear that the sum of all those spec upgrades is a camera that truly feels new. That's a good step for Canon, as we felt the T3i was a lackluster, marginal improvement on the massively successful T2i that preceded it. With the T3i staying in the line as a mid-level option (above the T3 and below the T4i, for now), that separation was necessary for the T4i to be relevant.

In our time with the camera, we loved the snappiness of the new autofocus and more responsive shutter. The camera itself is very familiar, as its body is almost identical to the T3i, with only some minor handling differences. On the inside, the new Digic 5 processor chugs through bursts much quicker than the T3i did, and the autofocus is a hair sharper.
If you are looking for a detailed insight in all of what this camera has to offer, then digitalcamerainfo's review is the one you should not miss.
Below are pre-order links for the Rebel T4i/650D (and the 40mm f/2.8 pancake lens).