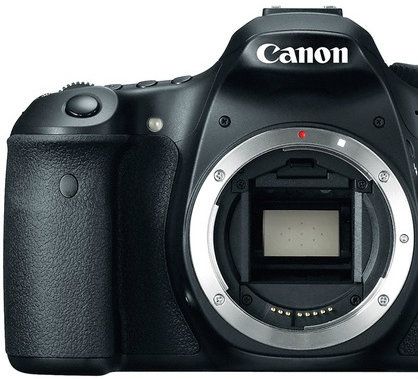 Most of us expect Canon to announce a new DSLR, eventually this week, or at Photokina. Most people agree that there will be just one DSLR that Canon will introduce for Photokina. But…which one? Rumors have word that it will be an entry-level full frame camera named EOS 6D. After the first (supposed) specs leaked a few days ago, CR is reporting more about the 6D's (supposed) specifications:
22MP full frame
Flip out screen, Built in flash
19 pt AF, 63 zone metering
Single Digic 5+
4.9 fps (Also heard 4.5fps)
3 inch LCD (We'd previously heard touchscreen)
ISO 12,800
New battery and grip – new GPS and WiFi grip option.
Built in 'connectivity and sharing' software
However, there has immediately been an update:
Does not have a flip out screen
It's 4.5fps not 4.9
No built in flash
All this specs have to be taken with a pinch of salt. All the rumors (published here and on other sites) seem to come from new sources, and are often contradictory. At least none of my trusted sources told me anything about an upcoming EOS 6D. I am disappointed by the suggested AF system. 19pt/63 zone metering works perfectly, but there a are more evolved options out there.
We will soon know. In the meantime let me know your thoughts.