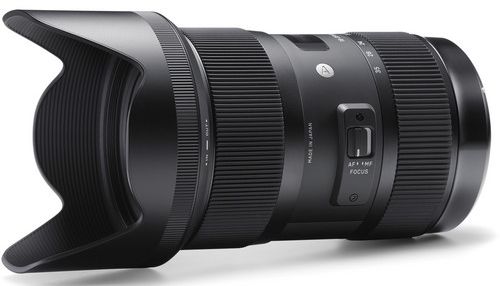 Sigma 18-35mm f/1.8 DC HSM
B&H Photo, Adorama, Amazon USA, Amazon Canada, Canon Canada, Canon USA
It appears that Sigma will enjoy us with more lenses based on their new technology. Various lenses that will be part of the "Sport" line-up may be announced. The rumor fits with the rumored list of next Sigma lenses we posted aome time ago.
The rumor has word that Sigma will announce first a 300mm f/2.8 OS and a 400mm f/2.8 OS lens. These lenses may be undergone field-testing during the Winter Olympic Games. The other lenses Sigma is said to work on are a 500mm and a 800mm lens.
I can just hope Sigma will again be able to pack all the engineering wizardry they put into the awesome 18-35mm f/1.8 DC HSM and 35mm f1.4 DG lenses.
[via
CR
]