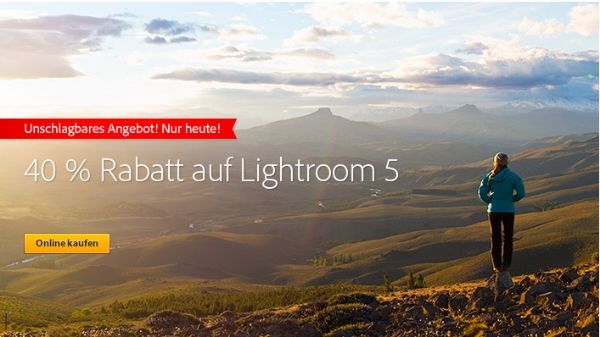 Update: appears to be live Europe-wide. All EU Adobe sites seem to offer the discount: Adobe Spain, Adobe Italy, Adobe France, Adobe UK. Possibly other Adobe sites are also offering the discount.
Adobe Germany is offering a 40% discount on Lightroom 5 (download version). The offer is just for today, November 25th. To get Adobe Lightroom 5 for $77.5 click here. Regular price is €129.15. Remember: the offer is only for today!
There is a 5 parts tutorial about Lightroom 5 by Canon Professional Network.