The Ax Smash Method – An alternative way to deal with DSLR errors
Did you ever experience an error on your DSLR? Well, get ready to meet a guy who solves these problems with crude violence.
You have first to listen to some weirdness the guy speaks out, so jump to mark 4:55 of the video to see how some people likes to cope with camera errors.
The camera getting destroyed is a Canon EOS 70D. I own a 70D, took it everywhere, from deserts to glaciers, I used it in the tropics under the rain, and in many more difficult situations. I am normally not very caring about my gear. It's gear and is has to do the job. Well, I never, never, experienced an error on my trusty EOS 70D. Before being tempted to destory your EOS 70D, have a look what others make with this fantastic camera (see here too).
A picture of the destroyed EOS 70D was later posted on Instagram, with the caption: "movie recording has stopped automatically" – worst bug ever, the camera had to be destroyed". Oh, dude, take it easy next time. And why destroy the lens too?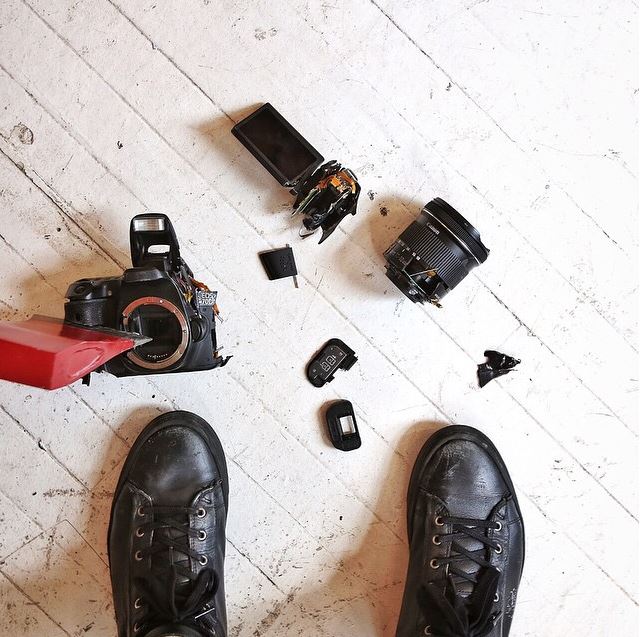 Should I say "enjoy the video"? No, just watch it :-)
Canon EOS 70D: B&H Photo, Adorama, Amazon USA, Amazon Canada, Canon Canada, Canon USA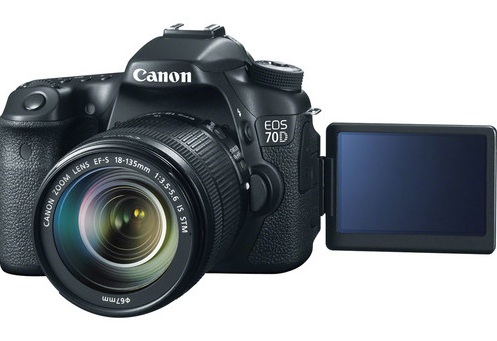 [via
PetaPixel
]