Canon EOS M5 greater than the sum of the parts (and better engineered than Sony A6xx), Thom Hogan states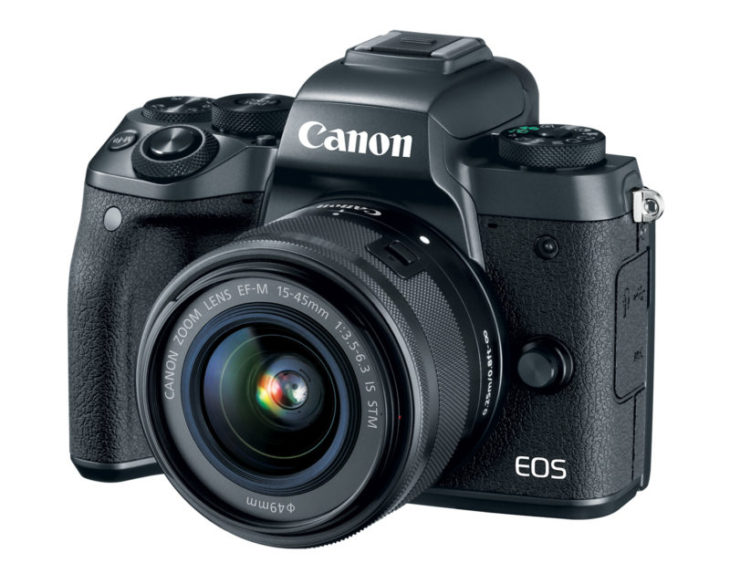 Canon EOS M5 at a glance:
24.2MP APS-C CMOS Sensor
DIGIC 7 Image Processor
2.36m-Dot EVF, Touch and Drag AF Control
3.2″ 1.62m-Dot Tilting Touchscreen LCD
Full HD 1080p Video Recording at 60 fps
Built-In Wi-Fi with NFC, Bluetooth Smart
Dual Pixel CMOS AF
Up to 9 fps Shooting and ISO 25600
Digital IS 5-Axis Image Stabilization
Nikon shooter Thom Hogan posted his thoughts about the photo gear of 2017.
He has a positive opinion about the Canon EOS M5 (specs & price), and what he has to say about is something I second:
The Sony cameras tend to be technical wizards. That Sony packs all that they do in the little A6xxx bodies is remarkable, but that isn't without consequences. We've had heat issues at times. The offset EVF makes for a strange and awkward hold on such a small body. We've got Sony's Tiny Buttons to deal with again […]

Meanwhile, Canon made the smallest DSLR you've ever seen. It holds like a DSLR, it shoots like a DSLR (even has a DSLR sensor), and it is controlled like a DSLR. They just put the already small SL2 into a shrink ray machine, tweaked a couple of things, and ended up with what has to be the smallest APS-C camera that handles well.

No, the focus speed isn't Sony wiz-fast. No, the frame rates aren't Sony wiz-fast. No, the deep shadows aren't Sony wiz-post processable. No, there isn't 4K video. No, no, no.

And yet, the M5 is an example of where the sum of the parts is greater than the sum of the parts, while the Sony A6xxx bodies tend to be the sum of the parts coming up as  less than the sum of the parts […]
What Thom Hogan is saying is that the EOS M5 is better thought, designed and engineered than Sony's A6xx cameras [specs & price] . He also points to the major issue Canon's EOS M system has: the lack of quality lenses. Learn more about Thom Hogan here.
I own an EOS M3, not M5. I had a chance to play around with an EOS M5 for a few days. I was impressed by the ergonomics and had a lot of fun using it. It delivers DSLR image quality, no need to discuss that. It may have taken Canon a long time to jump on the mirrorless bandwagon, but with the EOS M5 Canon again showed that when they decide to make something they make it for good.
Canon EOS M5: Amazon USA, Amazon CA, B&H Photo, Adorama, Digitalrev, KEH Camera, eBay US, Canon USA, Canon CA, BestBuy