The Canon EOS M50 may be a midrange MILC, comes in 2 colors & 2 kits (and there is also an EOS 2000D/Rebel T7 coming)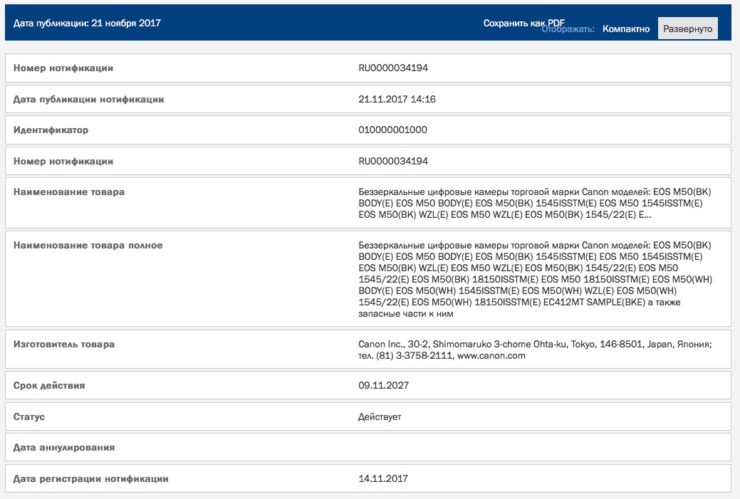 Registrations of unreleased Canon gear showed up at the Eurasian Economic Commission. You can see the document above.
We already know that Canon will announce a new MILC named EOS M50. From the document above we learn the EOS M50 will come in two colors (black and white), and in two kits, respectively with the 15-45mm IS STM and the 18-150 IS STM lenses. The EOS M50 registration document can be seen here
Where will the EOS M50 be positioned in Canon's mirrorless line-up? Given the two digits in the name, the the EOS M50 will most likely be positioned between the EOS M100 and the EOS M5/M6. A midrange MILC from Canon, so to say.
Another Canon camera was registered at the Eurasian Economic Commission, the EOS 2000D. Given that the EOS 2000D will replace the EOS 1300D (Rebel T6 in USA) it's no surprise it comes as a kit with the EF-S 18-55mm IS II lens. The EOS 2000D will most likely be named Rebel T7 in the States. The EOS 2000D registration document is here.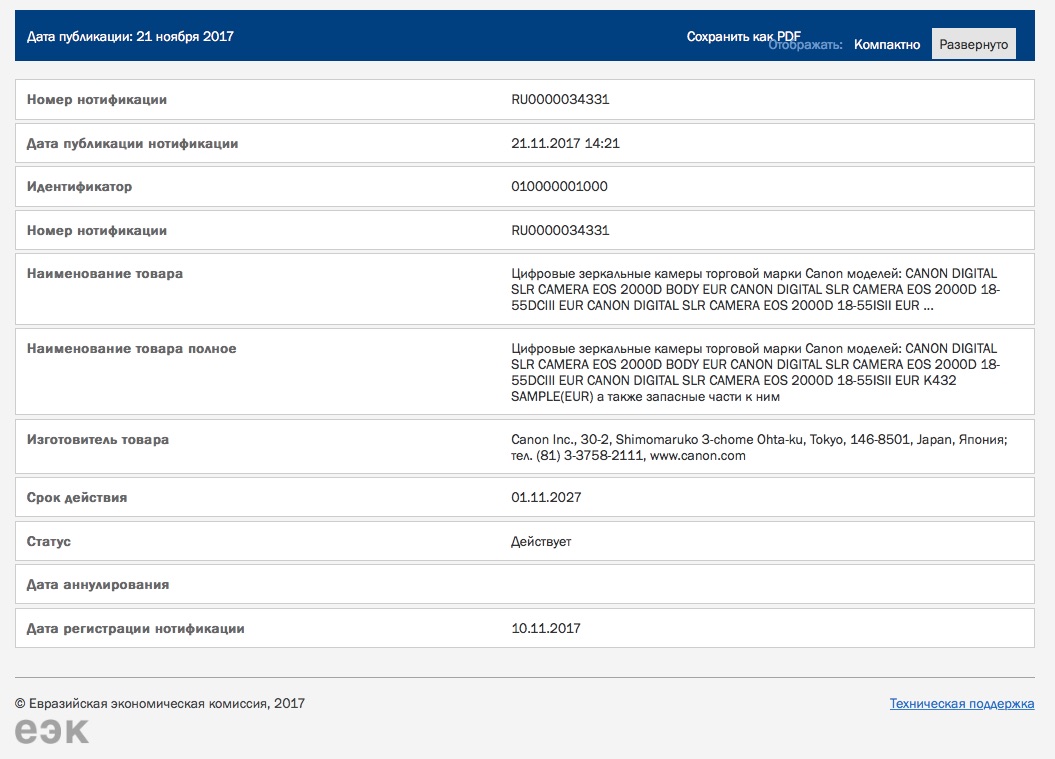 [via
LetsGoDigital-1
and
LetsGoDigital-
2)