The Yasuhara Anthy 35mm f/1.8 Is A High-quality, Small But Fast Prime For The Canon EOS R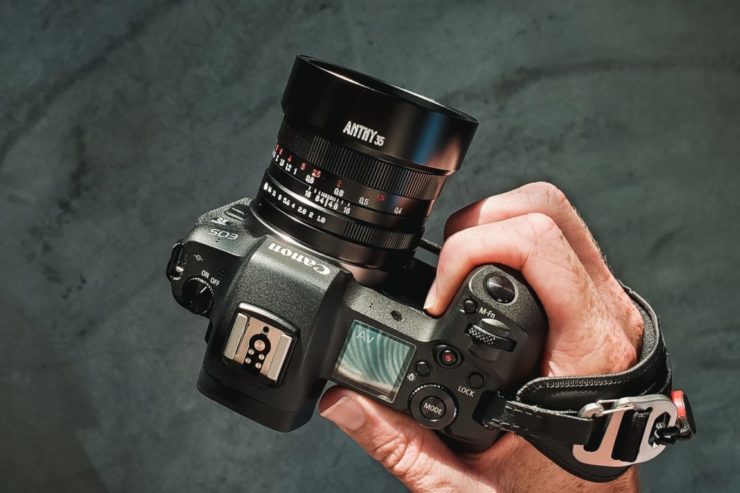 Yasuhara Anthy 35mm f/1.8 at a glance:
Focal Length: 35mm
Aperture Blade: 9
Aperture: f1.8 – f16
Elements: 9 elements in 7 groups
Coatings: Multicoated
Weather-Sealed: No
Minimum Focus Distance: 0.4m
Filter Threads: 52mm
Weight: 15oz
More and more companies, be they small or big, are starting to invest in the Canon EOS R full frame mirrorless system, and build lenses for it.
Japanese company Yasuhara launched the Yasuhara Anthy 35mm f/1.8. Our friend Alik Griffin reviewed it.
From Alik's conclusion:
If you're looking for a lens for shooting at night or for black and white photography this lens is great, but for general use, it's by no means perfect and it does have quite a few flaws. Whether those flaws are deal-breaking or not, you'll have to decide that based on how you shoot.

Personally I've been using it way more than I thought I would be simply because of the small size. There just aren't a lot of full-frame f1.8 lenses that can do what this lens does that are also this small and the build quality is fantastic.

For night shooting it performs really well since you don't see the vignetting, and it doesn't have any serious issues with astigmatism like the Canon RF 35mm f1.8.

It does have some sort of rear reflection thing going on that I showed in some test shots, but I haven't seen it yet in real-world shooting.
The most annoying thing to me is that purple vignetting. It's not easy to fix and requires quite a bit of noodling to completely remove. It's best to just make a preset which is what I've done.

[…]

For those shooters that shoot both full-frame and APS-C, this lens could be an incredible option. Canon and Nikon haven't released their APS-C cameras for their new mounts yet, but I could see this lens being a great lens for those cropped systems since you won't see that purple vignetting when cropped and you will see an improvement in those corners.
In terms of color, contrast, sharpness, and bokeh, for a lens this size it's really nice it's but it is a little soft wide open. For $299 this could be a pretty fun lens to mess around with and once you learn to work with the strengths and avoid the weakness you can really make it work. But for the full-frame shooter that's just starting out, it could be a bit of a challenge to work with.

For APS-C shooters you will see slightly better contrast and color to what Meike and 7Artisans are doing, but with the Anthy35 you get a dramatically superior build. Of course, the price reflects this.
Alik Griffin's review of the Yasuhara Anthy 35mm f/1.8 touches every possible feature of the lens, and comes with a rich set of sample and test photos. Highly recommended review. If you prefer, you can read his first impression of the Yasuhara Anthy 35mm f/1.8. The Yasuhara Anthy 35mm f/1.8 will be available in Fall 2019, can be preordered at $299.
You can follow Alik Griffin on Instagram, Twitter, Facebook, and by visiting his website.