This clip was shot at 2520mm on a Canon EOS 5D Mark III, thanks to Magic Lantern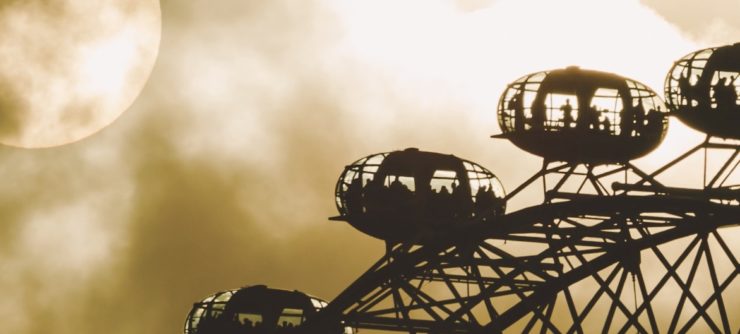 Did you know the Magic Lantern firmware update for the EOS 5D Mark III delivers a 3x crop factor and that it doesn't come at the cost of a loss in image quality?
Photographer and filmmaker Luke Miller shot "Sun Moon London" using the EOS 5D Mark III along with a Sigma 150-600mm f/5-6.3 lens, installed Magic Lantern, and finally used a Sigma 1.4x teleconverter. You can easily do the math: 3x crop factor makes the 600mm of the Sigma become 1800mm, plus the 1.4x converter and here are the 2520mm.
Says Luke Miller:
I was always curious just how far this effect could be pushed and then I discovered there was a feature within Magic Lantern that gave a 3x crop factor without any loss of quality […] Suddenly my 600mm became 1800mm and I felt that this could possibly make for something visually interesting.
Yeah, it's definitely visually interesting. Kudos!
You can follow Miller's work on Instagram and Vimeo. Below you can see some screenshots from the video.
PetaPixel
]