This Miniature Model Of The Canon EOS M50 Has Interchangeable Lenses, Blinks And Beeps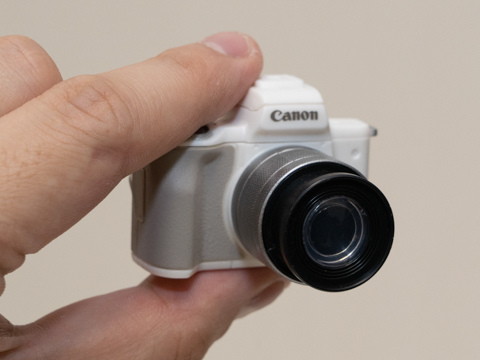 If you are looking for a miniature model of the Canon EOS M50 (Kiss M in Japan) we got you covered.
The "Canon EOS Kiss M Flash & Sound Mini Collection" is a 1:2.5 scaled model of Canon's best selling mirrorless camera, the EOS M50. The model is made by Takara Tomy Arts and according to DC Watch it was made under the strict supervision of Canon.
You can even change lenses on the miniature model. It's not taking pictures, obviously, but there is a led under the flash shoe that blinks, and the model does a shutter sound when activated. For whatever reason you can also fix it on the flash shoe of your real Canon camera.
Rakuten has this little toy on sale.
[via
DC Watch
]