Today Only Deal: Tokina ATX-i 11-20mm CF f/2.8 – $415 (reg. $499)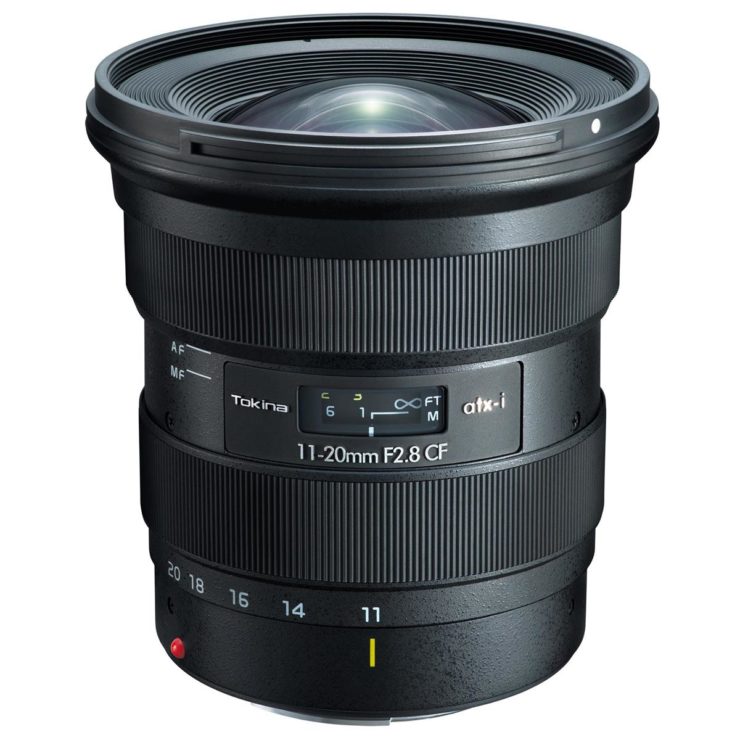 Only for today (9/1/21) Adorama has a 17% discount on the Tokina ATX-i 11-20mm CF f/2.8 lens for Canon EF mount.
At a glance:
EF-Mount Lens/APS-C Format
17.6-32mm (35mm Equivalent)
Aperture Range: f/2.8 to f/22
Three Aspherical Elements
Three Low Dispersion Elements
Anti-Reflective Multi-Layer Lens Coating
SD-M AF Motor, Internal Focusing
One-Touch Focus Clutch Mechanism
Water-Repellent Top Coating
9-Blade Diaphragm
Get the Tokina ATX-i 11-20mm CF f/2.8 lens on sale at $419. Compare at $499.
---
Hand-picked deals are listed here.
Deal pages:
Refurbished lenses and DSLRs at Canon Store (best deals might be found here)
Save $10 on Luminar 4 and/or Aurora HDR 2019 using our code "WATCH" at checkout.
The Tokina ATX-i 11-20mm f/2.8 CF is re-designed for an improved user experience. The constant f/2.8 aperture lens provides excellent edge-to-edge sharpness and resolution. Reduces flare and ghosting, while maintaining excellent contrast and color. A new waterproof top coat also makes it easier to clean.
Popular among cinematographers too, because the lens provides a wide cinematic feel, minimized breathing, no edge distortion while panning, and the overall weight and internal focus design makes it an ideal choice for gimbal work.
The One-Touch Focus Clutch Mechanism makes switching from AF to manual focus (MF) simple. While in AF mode the user only needs to snap the focus ring back toward the camera to engage "real" manual focus control. This gives photographers an authentic tactile MF feel with hard stops on either side of the focus range like traditional manual lenses. Additionally, the directional rotation of the focus ring matches the direction of proprietary Nikon and Canon lenses.
The new Tokina ATX-i 11-20mm f/2.8 CF incorporates a complex optical design, with 14 elements in 12 groups. The proprietary optical design uses three aspherical lens elements (2 all-glass molded and 1 P-MO hybrid) to achieve superior contrast, sharpness, and correct for spherical aberrations. Additionally, Tokina uses three SD (super-low Dispersion, "FK01″ and FK03") glass elements to control chromatic aberrations. The lens provides super-low distortion and low light fall-off for straight lines and minimal exposure vignetting. Perfect for architectural, landscape, astrophotographers, and cinematographers.