Viltrox Set To Announce Three Lenses For Canon EOS M (and Fuji X & Sony E)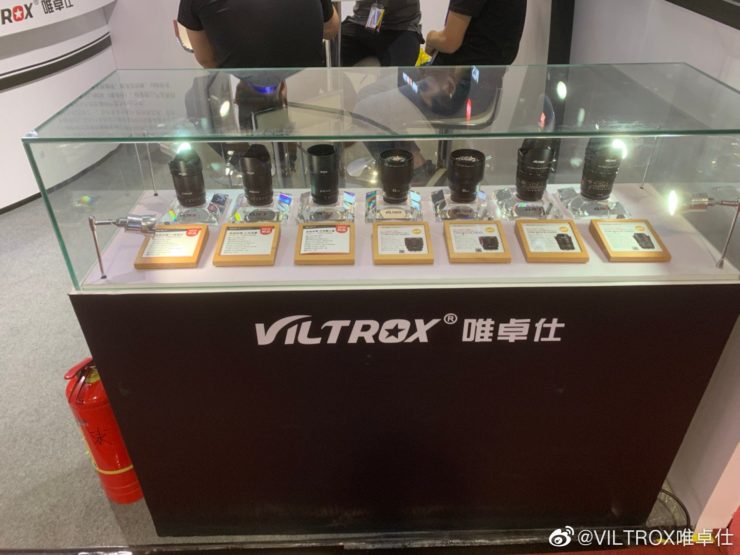 Viltron will soon announce three new lenses for APS-C mirrorless systems.
The new Viltron lenses will be available for the Canon EOS M, Fuji X and Sony E systems. The lenses have autofocus, and are 23mm f/1.4, 33mm f/1.4 and 56mm f/1.4.
Viltrox 56mm f/1.4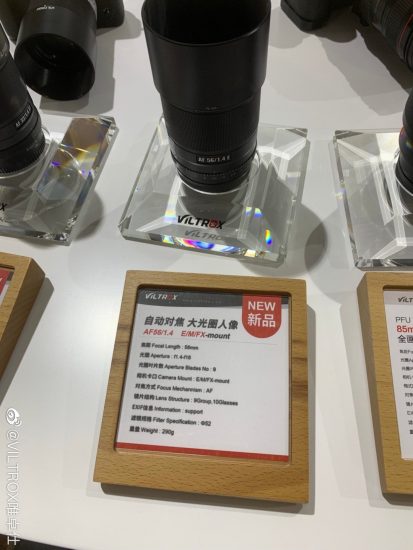 Aperture range: 1.4 – 16
9 aperture blades
9 groups, 10 glasses
Filter size: 52
Weight 290g
Viltrox 33mm f/1.4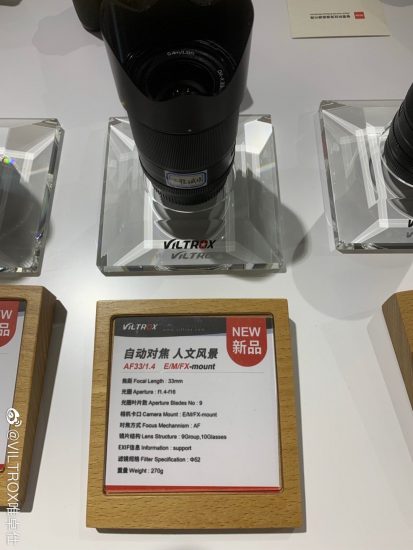 Aperture range: 1.4 – 16
9 aperture blades
9 groups, 10 glasses
Filter size: 52
Weight 270g
Viltrox 23mm f/1.4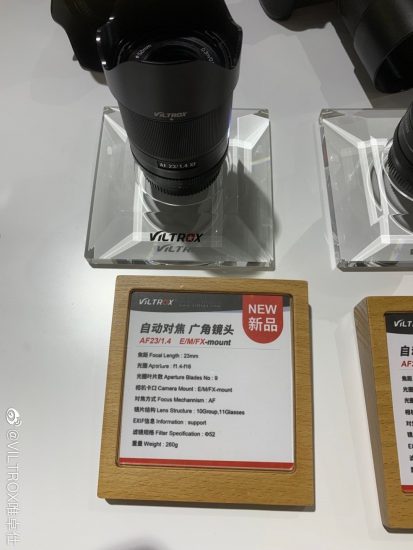 Aperture range: 1.4 – 16
9 aperture blades
9 groups, 10 glasses
Filter size: 52w
Weight 290g
[via
Weibo Sino
]