Update (and an EOS 70D?) What's That?? A Canon EOS 8D?
UPDATE (thanks nnn): the same Russian page lists also the EOS 70D, body only and two kits. See image below. Placeholder is the EOS 60D.
Russian site fotoplus.su (translated) posted an offer for a Canon EOS 8D. The picture, however, is of an EOS 7D. The mighty EOS 8D is offered both as body only option and as a kit. The lens suggests an APS-C sensor. Someone knows somewhat?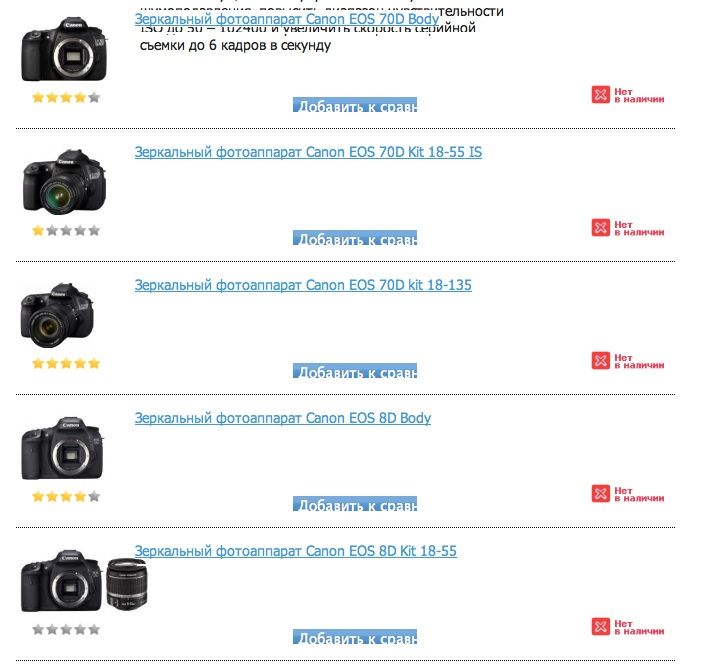 [via
digicame-info
]