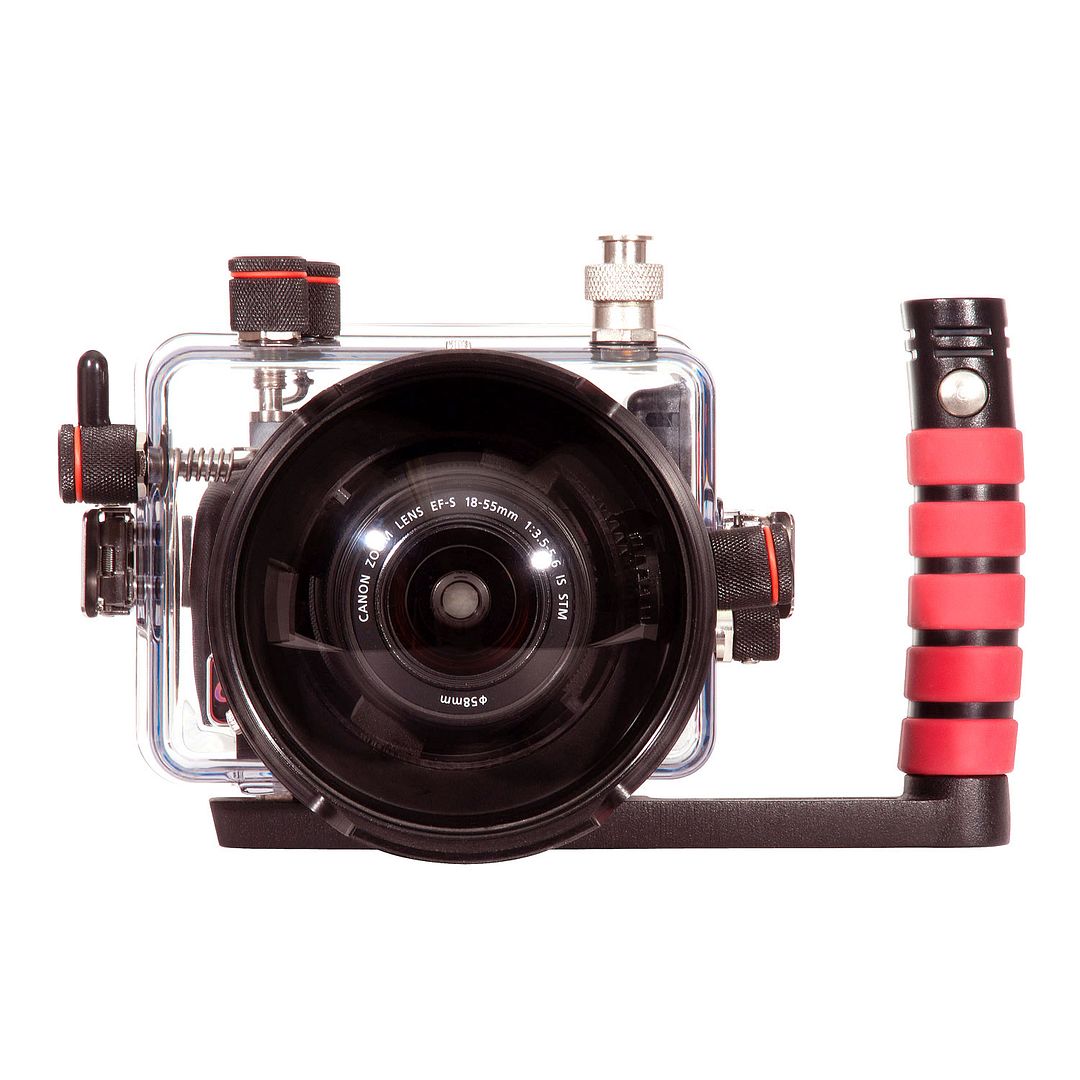 Ikelite announced a underwater housing for the Canon rebel SL1/EOS 100D (price & specs). The housing will sell for $1100.
[via divephotoguide]
Press release:
Compact TTL Housing for Canon EOS 100D Rebel SL1 DSLR Camera
True TTL Exposure
TTL or "Through-The-Lens" flash metering means the camera controls flash duration to properly expose an image. Unlike fiber optic systems, which attempt to copy the behavior of the camera's built-in flash, this unique housing for the Canon EOS 100D Rebel SL1 provides direct, electrical transmission of this TTL signal to the strobe*.
Since the camera is talking directly to the strobe, the camera's built-in flash does not need to fire. This dramatically increases battery life and virtually eliminates the recycle lag, allowing the camera to be triggered in more rapid succession than with optical-based systems. When shooting a fast moving object, this make the difference between going home with the shot or just talking about it. Additionally, in-line communication between the strobe and the camera completely eliminates signal interference and false triggering caused by light rays bouncing off the water's surface or your buddy's flash going off.