Canon EF 11-24mm f/4L Coming for CP+ Next Month? (CW2)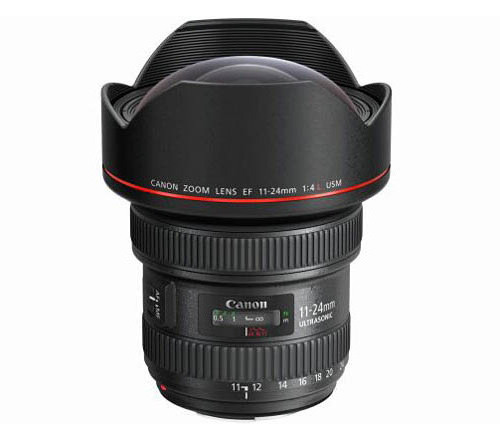 I got word that Canon might announce the already leaked EF 11-24mm f/4L lens for CP+ in February 2015.
An image of EF 11-24mm f/4L leaked some time ago (the image on top of the post), and all agree it was the real thing and not photo-shopped. Another leak happened shortly after on Canon Germany's site. Finally, there is also a published patent for a 11-24mm f/4 lens. The lens is rumored to come with a pretty high price tag, around $3000.
The lens is real. We were expecting the announcement to happen in 2014 but id didn't. An announcement for CP+ is at least plausible. New source, so keep salt ready :-)
About our rumour ratings:
CW1 – probably fake rumor, not reliable
CW2 – rumor from an unknown/new source, but otherwise at least a plausible rumor
CW3 – a 50% chance to be real, coming from a known source, or from new source with good insight in Canon's business
CW4 – rumor from a known source that was right in the past
CW5 – as good as certain to be true