Canon EOS-1D C Information And Rumor Tidbits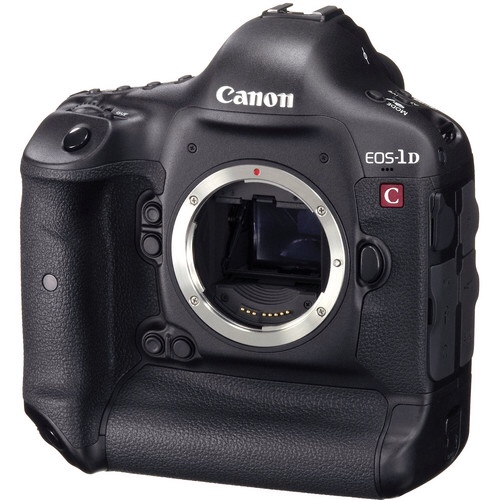 Canon Rumors reports Canon EOS-1D C informations sent in by a reader. Quoting CE:
1) A 25P firmware is coming next week.

2) Canon is aware that high iso, high motion doesn't mix well with 4K aggressively compressed to MJPEG. So my little experience of doing 4K framegrab is mixed. Quality is amazing in natural daylight portrait, but is less interesting in action high iso scene. They are aware of that and the "limit is the card writting speed" at 100Mb/s.

Interestingly the buffer looks to be well over 380 Mb/s and almost 3Gb large. So basically, the camera could run small sequence with lower compression in 4K or even in 8K for 3 to 6 second on the buffer, and then move that to the card when done a little bit ala phantom.

They say they will "investigate in this direction".

3) The twin Digic V in the 1Dc are slightly over clocked compared to the one in the 1Dx therefore this is why there is a need for better cooling.

4) The C500 with its slightly lower pixel density and higher pixel size, is for now the king of the hill when it comes to high iso and low light when filming in 4K.
Canon EOS-1D C core specs:
18.1Mp CMOS Sensor
4K Cinematic Quality Video
1920 x 1080 Full HD Video
Dual DIGIC 5+ Image Processors
3.2″ LCD Screen
Eye-Level Pentaprism Viewfinder
Dual CF Card Recording Media
Canon EF Lens Mount
Magnesium Alloy Body
61-Point High Density Auto Focus
The Canon EOS-1D C can be ordered at the following shops: B&H (click here) and Adorama (click here).
Canon EOS-1D C price check for your country: B&H Photo, Adorama, Amazon USA, Amazon CA, KEH Camera, BestBuy, Canon CA, Canon USA