Canon EOS 7D Mark III announcement before Summer 2018, shipment from July/August [CW4]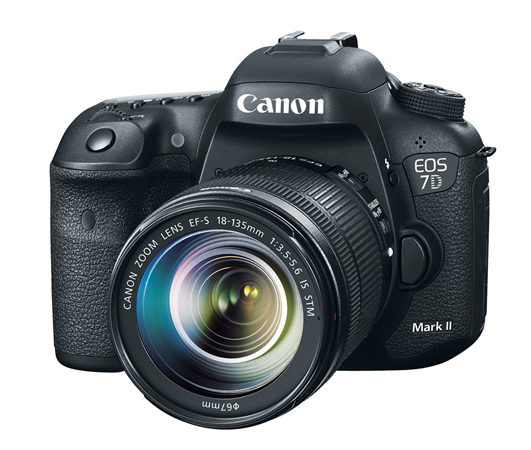 Eventually, a rumor from a source we know and trust.
The Canon EOS 7D Mark III will most likely be announced before Summer 2018. Shipment should be ready for July or August 2018 at most. An announcement before Summer 2018 makes sense: in April 2018 there is NAB, which would be a pretty good stage for Canon to display their new APS-C flagship. I rate the suggested announcement date CW4.
We still know very little about the Canon EOS 7D Mark III. While some specs flocked in here at Canon Watch, it's still too early to consider them reliable.
Specification-wise we have this list, based on what we have been told so far, with some new bits (please note: I rate the specifications CW2)
New sensor technology and resolution around 28MP (we reported first)
4K video (though no details, we reported first)
C-Log
More dynamic range than 7D2
Better ISO performance than 7D2
Tilt-able display with touch interface
New generation of Dual Pixel AF
More video oriented than 7D2
Higher feature set compared to 7D2
Same introductory price as 7D2
Some considerations: we can expect some of the specs above simply because we are talking about a new Canon camera. I mean, "more dynamic range", "better ISO performance", "tilt-able display" etc are just what to expect from the EOS 7D Mark III. Also "new sensor technology" isn't really something that gets us exited: we heard this almost for every new Canon DSLR. That said, it must also be said that if there is one Canon DSLR for which it could be true that Canon is introducing a new sensor tech, it's the company's flagship, the upcoming EOS 7D Mark III. The EOS 7D Mark II played an important role in Canon's marketing and product strategy. So will do the EOS 7D Mark III.
However, take all this with a grain of salt. While I am pretty confident about the announcement date, I consider the specifications to be not very reliable at this point. It's too early for reliable specifications but some of the feature listed above are at least plausible. As usual, feel free to sound off in the comment section.
All Canon EOS 7D Mark III rumors. Stay tuned!