Canon EOS M6 Mark II Review (delivers great-looking photos, ePHOTOzine)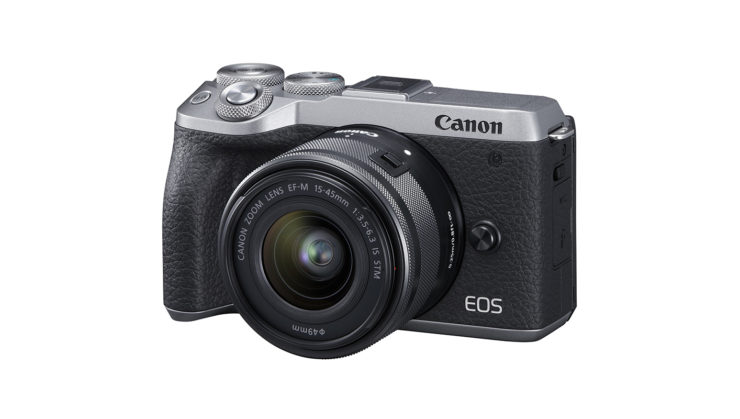 Canon EOS M6 Mark II review by the folks at ePHOTOzine. The Canon EOS M6 Mark II was announced in August 2019.
The review criticises the fact that there are allegedly only three premium lenses for the EOS M system: the 32mm f/1.4 STM, 11-22mm f/4-5.6 IS STM, and 22mm f/2 STM. All native EF-M lenses made by Canon, and with a metal mount, which seems to be a discerning factor for the reviewer.
It would be more correct to state there are only "three premium lenses made by Canon", and still I think using the limited number of Canon-made EF-M lenses is objectionable as a criticism against the EOS M6 Mark II. There are many third party manufacturer making EF-M lenses, with some nice and fast primes among them. Or does someone doubt the Sigma 16mm f/1.4 DC DN Contemporary Lens is a premium lens? Depending by your needs you might prefer the Sigma 30mm f/1.4 DC DN. Both have a metal mount, btw. You can also use the very good EF/EF-S to EF-M adapter and not worry about autofocus since you have Dual Pixel AF on board. So, I guess in ePHOTOzine's review there is a bit of good old EOS M bashing with the argument of the lens ecosystem. It's true that Canon did not build a large EF-M lenses lineup (so far) but it's also true that it doesn't really matter that much.
From the Canon EOS M6 Mark II review conclusion:
The Canon EOS M6 Mark II could be a fantastic camera, in fact, it is, but without the right lens or lenses, it's severely limited. It's like a Ferrari stuck in traffic, or on a road with a 30mph speed limit until it gets to the Autobahn. Yes, the Canon EOS M6 Mark II is a great camera, but the first thing you must do is get a better lens, to get the most out of it, and does the currently limited range of Canon EF-M lenses meet or match your requirements?  

Canon EOS M6 Mark II Pros

– 32mp APS-C CMOS sensor

– High-speed continuous shooting

– Fast Auto-focus system

– Easy to use with built-in help

– Excellent colour reproduction

– Easy to use touch-screen and controls

– In-camera raw processing

Canon EOS M6 Mark II Cons

– Only 8 EF-M lenses available from Canon

– Kit lens is soft unless stopped down

– Lack of effective optical image stabilisation for video

– Lacks built-in EVF

Read the review at ePHOTOzine
Canon EOS M6 Mark II: B&H Photo, Adorama, Amazon USA, Amazon Canada, Canon Canada, Canon USA
Canon EF-M mount lenses B&H Photo, Adorama, Amazon USA, Amazon Canada, Canon Canada, Canon USA