Canon Exec Neither Confirms Nor Denies The Canon EOS R7 (and R6 sensor derived from EOS-1D X III?)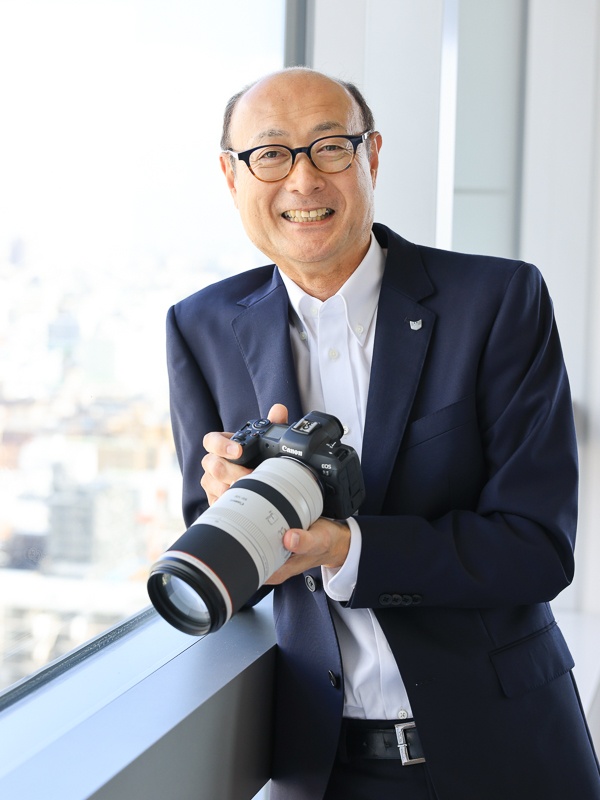 A Japanese site interviewed a Canon exec. When asked about a possible Canon EOS R7 camera, the Canon executive did not deny it. He didn't confirm it either.
DC Watch interviewed Mr. Tsuyoshi Tokura, General Manager of Image Communication Business Headquarters at Canon. Here are some excerpts from the interview. Please note: the quoted text below is machine translated.
When asked about the EOS R7 (rumored to have an APS-C sensor), Mr. Tokura said:
We have released two models this time, but the R series lineup is not yet complete. Of course, I'm thinking of expanding it in the future as a strategy, but I can't say yet whether it will be EOS R7. However, there is no doubt that the lineup will be expanded, so please look forward to it.
Not sure if something got lost (or added) in translation, but Mr. Tokura seems to suggest the Canon EOS R6 sensor is derived from the EOS-1D X Mark III (has a 20MP sensor like the R6). That's the answer (I guess) to a question about the sensor resolution of the EOS R5 and R6. If someone can read Japanese I'd appreciate a help on this one.
[Canon] wanted to make the most of the CMOS sensor on the EOS-1D X Mark III. It is burdensome to develop two models at the same time, so by making good use of them, you can create them in parallel. Since the EOS R5 is a high-pixel model with about 45 million pixels and performance that can meet professional needs, the EOS R6, which can be said to be a brother machine, should be a model with a better overall balance than the number of pixels.
When asked why they made the RF 600mm f/11 and RF 800mm f/11, considered atypical lenses for Canon:
It's said that [it is untypical for] Canon, but it's welcome that isn't like Canon. It means how much you can make a surprise. When it comes to the new RF mount lens series, we have to do what we couldn't do with the EF mount. The 600mm and 800mm lenses, which are quite affordable for super-telephoto lenses, are the popular versions of DO lenses. You can simply fix 600mm and 800mm to F11, so even if it is said that you can make it at this size and price, you can not make it unless various elemental technologies are catching up. The RF system and the technology, experience, and know-how cultivated in EF have been well matched, and we were able to commercialize it at this timing.
Get the whole interview at DC Watch.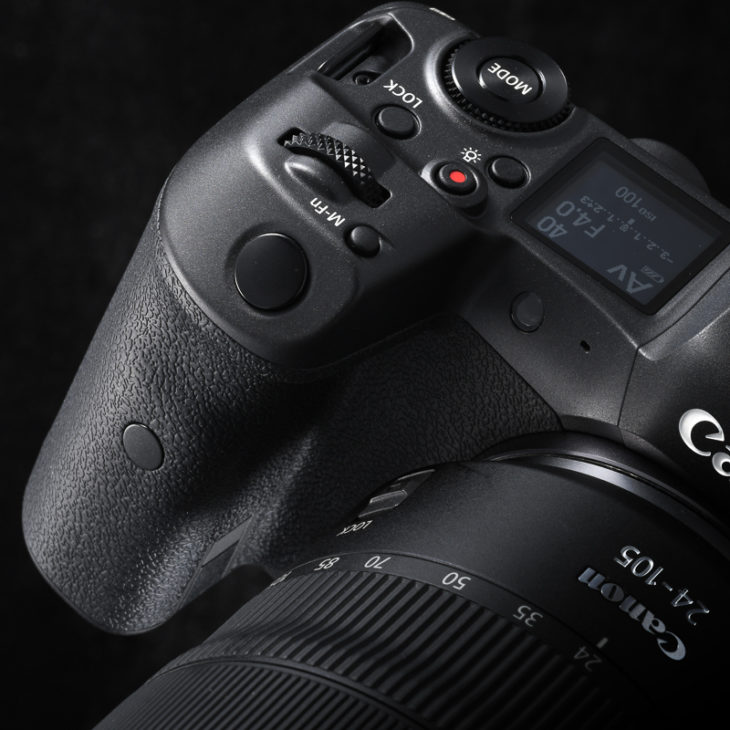 The EOS R5 seems to be highly regarded as a stills camera. In particular, the autofocus system seems to be huge leap forwards. More Canon EOS R5 review stuff is listed here, for the EOS R6 see here. User manual are available for download for the EOS R5 and the EOS R6.
Canon EOS R5 body and kits preorder links:

America: B&H Photo, Adorama, Amazon USA, Amazon Canada, Canon Canada, Canon USA
Europe & UK: Amazon DE, Amazon UK, Amazon IT, Canon IT, WEX Photographic, Canon FR, Canon UK, Canon DE

Canon EOS R6 body and kits preorder links:

America: B&H Photo, Adorama, Amazon USA, Amazon Canada, Canon Canada, Canon USA
Europe & UK: Amazon DE, Amazon UK, Amazon IT, Canon IT, WEX Photographic, Canon FR, Canon UK, Canon DE