Canon-led team working on next low-cost rocket to carry small satellites into space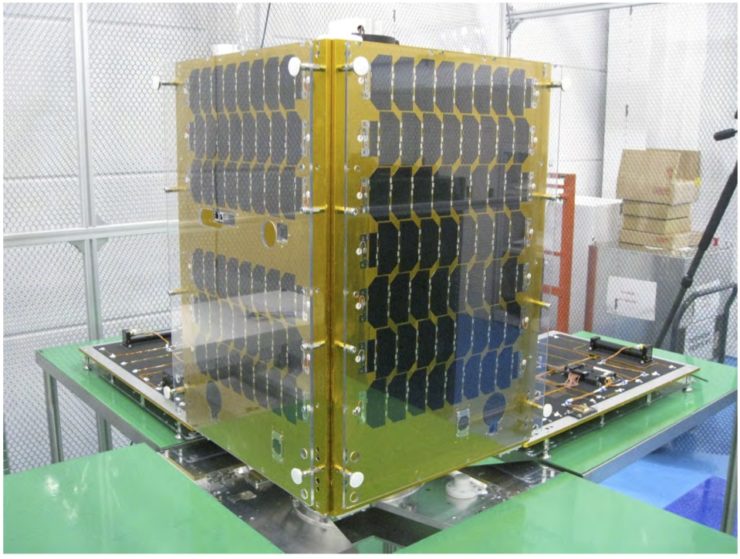 We reported Canon's efforts for conquering space before. Latest news was on June 23, 2017, the CE-SAT 1 (Canon Electric Satellite 1) was launched into orbit from the Satish Dhawan Space Center in Sriharikota, southeastern India. It's since 2014 that Canon puts efforts into space technology, with some unlucky events like the first rocket exploding.
Canon appears to still believe and work for the (commercial) race into space. Nikkei Asian Review reports:
Canon is joining IHI Aerospace, construction company Shimizu and the government-backed Development Bank of Japan in the venture.

The new company will be founded on Wednesday with capital of 200 million yen ($1.8 million). Canon Electronics will take a 70% stake. The three other parties will have stakes of 10%.

The business is not expected to get underway until at least the end of fiscal 2017. When it does begin operating, it will try to meet some of the surging demand to carry small satellites into space with a small, low-cost rocket.
Canon and its partners are going to develop rocket technology based on the tech found in the SS-520 minirocket, build by Japanese space agency JAXA. Canon will supply the control equipment for the rocket.
The CE-SAT 1, launched in June 2017, is
[…] an experiment satellite developed at Canon Electronics Space Technology Laboratory to create a high-resolution Earth-imaging system by combining a Cassegrain telescope with a conventional Canon image sensor found in the firm's EOS product line.
There are several slightly modified Canon EOS 5D Mark III cameras on board of the CE-SAT 1. The cameras are used to build a high-resolution Earth-imaging system (more here).
According to my sources, Canon's low-cost rocket will not have 4K ;-)