Canon PowerShot SX 730 HS, Canon EVF-DC 2, and two cameras registered at certification authority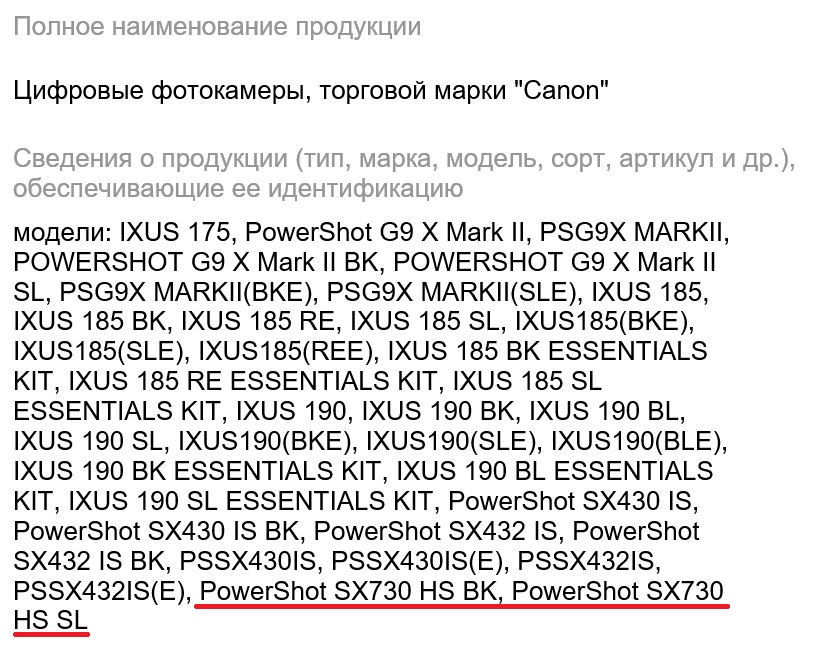 Nokishita Camera posted some information  about unreleased Canon products which were registered at a Russian certification authority.
PowerShot SX 730 HS
EVF-DC 2

Electronic viewfinder

Color: Black / Silver

SKU: 1727 C001 AA, 1882 C001 AA

Interchangeable lens camera (2 models)

SKU: 1895C001AA, 1895C002AA, 1895C003AA

SKU: 1892C003AA, 1892C004AA, 1892C017AA

Remote controller

SKU: 2140C001AA

DS586111 ?
As you can see, we have the PowerShor SX 730 HS (black and silver color option), a new version of Canon's electronic viewfinder, the EVF-DC 2, a new remote controller, and two interchangeable lens cameras. The latter, may be the upcoming Rebel T7i and T7s (possibly in various color options) I do not think it has to do with new mirrorless cameras.
This stuff may be announced soon. Stay tuned…!