Canon RF 85mm f/1.2L Developers Answer Questions (interview)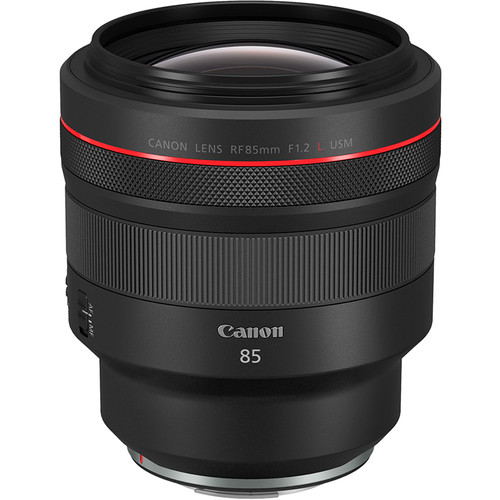 Canon RF 85mm at a glance:
RF-Mount Lens/Full-Frame Format
Aperture Range: f/1.2 to f/16
Blue Spectrum Refractive Optics Element
One UD Element, One Aspherical Element
Air Sphere Coating
Ring-Type Ultrasonic Motor AF System
Customizable Control Ring
Rounded 9-Blade Diaphragm
Canon Europe posted an interview where the developers of the Canon RF 85mm f/1.2L lens for EOS R systems answer 10 questions.
Canon Europe spoke to product planning expert Kaishi Kawai of Canon's Image Communication Business Operations (ICB) Optical Business Group; optical design pro Satoshi Maetaki, manager of Canon's ICB Optical Products Development Center; electrical designer Masami Ichinose, senior engineer at the ICB Optical Products Development Center; mechanical designer Yasushi Murakami of the ICB Optical Products Development Center; and BR Optical Element and DS Coating Design expert Tomohiko Ishibashi of the Optics Technology R&D Center.
Some excerpts from the interview:
Can the bokeh get any creamier?

Tomohiko: "The strong bokeh produced by the large aperture of the Canon RF 85mm F1.2L USM is one feature of the lens. However, lenses with significant chromatic aberration suppression tend to have slightly clearer bokeh contours.

[…]

Is the autofocus up to the L-series lens standard?

Masami: "The Canon RF 85mm F1.2L USM lens uses the same ring-type ultrasonic motor (USM) as on the super telephoto lenses, which has the most powerful torque of any Canon lens, making focusing extremely fast despite the large optics."

Why is the Canon RF 85mm f/1.2L USM longer than its EF mount counterpart?

Satoshi: "In terms of optical design, the total length is measured from the focal plane (the position of the imaging sensor or film). If you compare the EF and RF mounts, the lens mount is closer to the sensor on the RF mount than is the case with the EF mount. Because of this the EF version of some lenses can be shorter as the extra distance is taken up by the longer distance between the lens mount and the sensor in a DSLR camera. This naturally makes the RF version longer in total length to compensate for the difference in sensor-to-mount distance.

Read the interview….

Canon RF 85mm f/1.2L:
America: B&H Photo, Adorama, Amazon USA, Amazon Canada, Canon Canada, Canon USA
Europe & UK: Amazon DE, Amazon UK, Amazon IT, Wex Photo Video, Canon DE, Canon UK

Canon EOS R full frame mirrorless system:
America: B&H Photo, Adorama, Amazon USA, Amazon Canada, Canon Canada, Canon USA
Europe & UK: Amazon DE, Amazon UK, Amazon IT, Wex Photo Video, Canon DE, Canon UK