Canon Unveils $100 EOS R Firmware Update For Stop-Motion Photography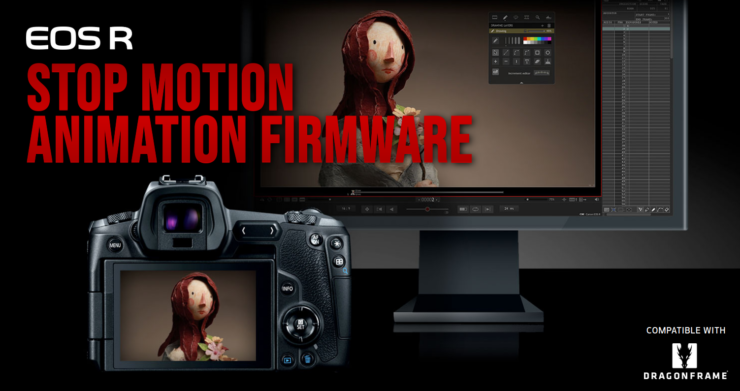 Canon has released a paid Canon EOS R firmware update. The update addresses stop-motion photographers using the Dragonframe software. LiveView resolution is increased and focus peaking over USB added.
Canon press release:
Supercharge Your Stop Motion Animation
Whether pre-installed on a new EOS R or manually installed on an existing EOS R the new Stop Motion Animation upgrade for EOS R cameras increases your Live View resolution to 1920×1280 from Canon's normal of 960×640 when connected to Dragonframe stop motion animation software. This makes it easier for animators to confirm focus and movement within every frame.
Larger Live View
Live view is critical to animators creating stop motion animation films. Animators use the remote live view of the camera to review critical details and make decisions within the Dragonframe software. Canon's Stop Motion Animation firmware increases the Live View to 1920×1280 – helping animators see subtle movement for refined animation.
USB Manual Focus Peaking
Canon has added Manual Focus Peaking over USB to interface with Dragonframe software.