CIPA report: Overall Digital Camera market down by 27% compared to last year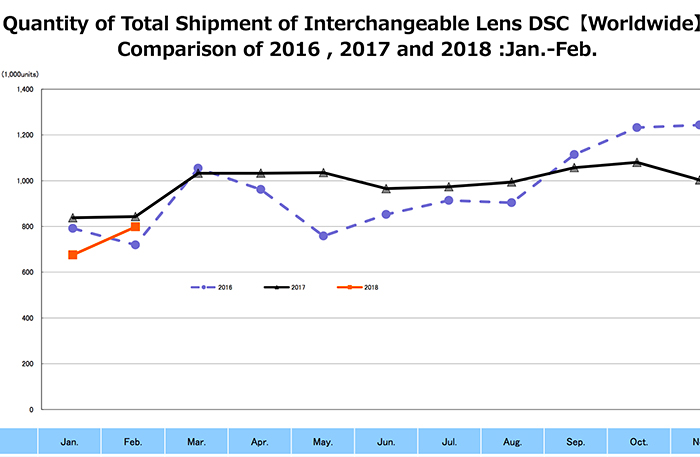 CIPA posted their statistics for February 2018, and it's a worrying picture they give of the camera industry.
According to CIPA, the overall digital stills camera shipments worldwide were down 26.6% compared to the same period of 2017. The figures are due to the compact camera market, which is shrinking year after year and now see as a 44.7% drop.
Shipments of DSLRs and MILCs together went down by over 5% (compared to February 2017). DSLR sales alone saw a modest 0.1% raise in shipment while MILC shipments dropped by 15.8%.
It seems people still love their DSLRs, despite all the mirrorless galore.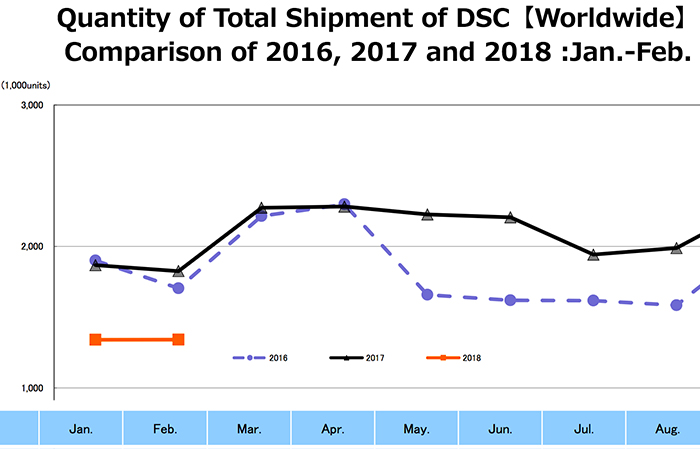 [via CIPA]