Here Is The Canon EOS R5 OPTIMUS PRIME Transfomer Version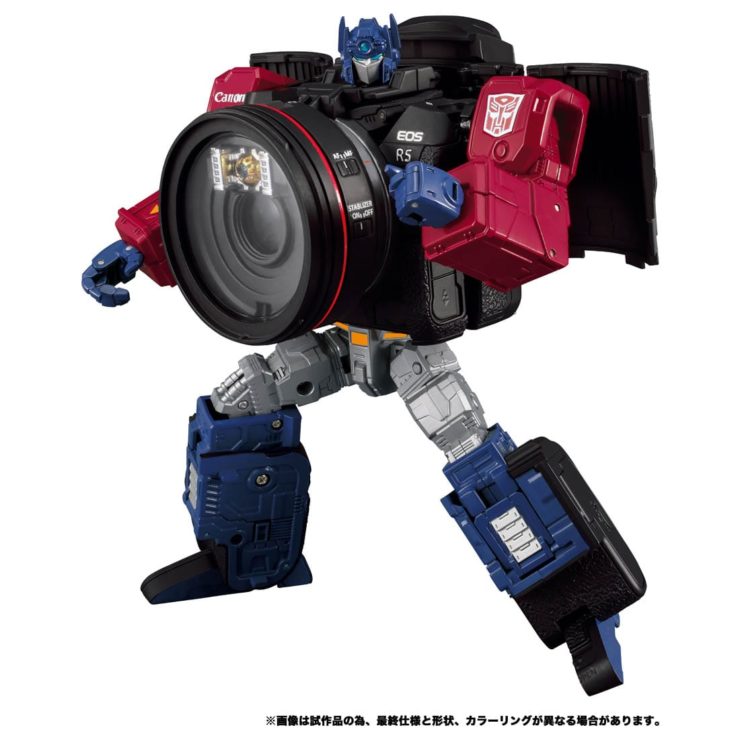 Want a Canon EOS R5 that converts to one of the popular transformers, an OPTIMUS PRIME version? You can.
This is a toy product, but someone might want it. From Canon Japan (machine translated, emphasis mine):
In the Transformers' annual collaboration project, a product that transforms into a robot from the mirrorless camera "EOS R5" released by Canon Inc. has appeared.
The camera state "EOS R5 mode" is reproduced at 80% scale of the actual camera, and the camera body and lens can be removed like the actual camera.
Although it is a toy product that cannot be photographed, it has a finish that reproduces the details of the main body design.

In addition, in the robot mode "Optimus Prime R5" state, it has a symbolic design with a lens on the chest, and the arms are red and the legs are blue, which is the original color of "Optimus Prime". Matrix and EOS R5 handheld (Mini EOS R5) are included, which is proof of the leader, and can be held in your hand.
More information can be found here and here too. Will be available at the beginning of 2023.
[via asobinet]