Latest Canon EOS RP Hands-On And First Impression Reviews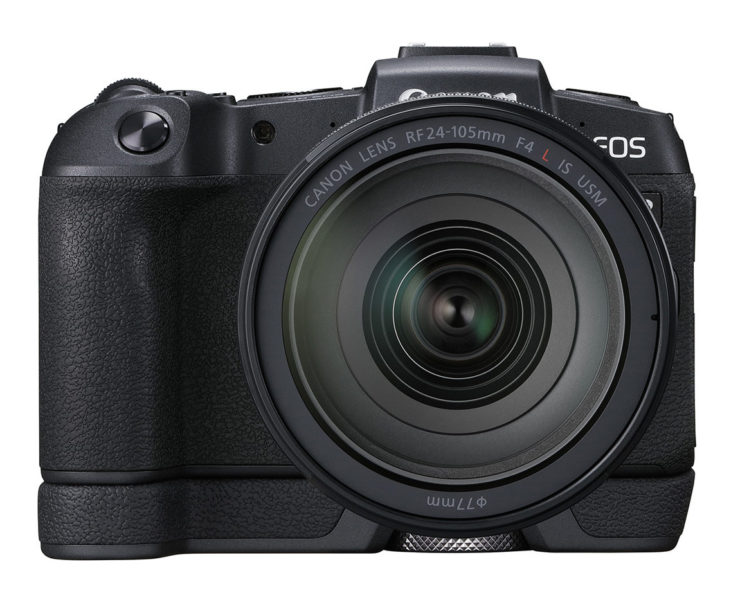 All Canon EOS RP stuff is listed here. Early hands-on and first impression reviews are here. A rather interesting interviews with Canon execs is featured here. The EOS RP user manual can be downloaded.
Here is a round-up of first impression and hands-on previews on the brand new Canon EOS RP (starts shipping soon).
The Phoblographer's first impression (and huge set of sample pictures):
It's not at all a bad camera, but it surely feels like Canon has held back. I think that if Canon really wanted the entry level crowd that they could have found ways to put more features into this camera despite the already low price point. As it is, the EOS RF system still isn't even a year old yet. I can see that Canon really wanted to draw over customers
Digital Camera World's early verdict on the EOS RP:
Invariably there will be disappointment from users who were expecting (read: dearly hoping) that this would be a professional version of the EOS R to rival the EOS-1D X or 5DS/R. It's unfair to judge the Canon EOS RP for what it isn't, though. This is a remarkable feat of engineering, effectively cramming the power and performance of a 765g 6D Mark II into such a tiny 485g body while also adding 4K video and mirrorless benefits such as an EVF.
Imaging Resource's first shots with the EOS RP.
DPReview's shooting experience with the EOS RP (and sample photos):
[…] the RP isn't without competition. Sony's habit of keeping older models in its lineup, then continually dropping the price means you can currently get an a7 II for around $1000 and an original a7 with lens for the same money. But, for all the apparent technical limitations, I think a lot of people might choose the Canon's more accessible shooting experience and attractive JPEGs over what now look like Sony's works-in-progress models.
DPReview's first impression (below):
ePhotozine's Canon EOS RP hands-on:
[…] the full frame mirrorless EOS RP features its maker's Dual Pixel CMOS AF system, which functions down to the equivalent of -5EV. The camera has Eye Detection AF on board too, which will track moving subjects. On top of this there are a whopping 4,779 selectable AF positions, while Single Point Spot AF is a newly included feature that the manufacturer believes is a first – not just in terms of its own mirrorless series, but anyone's.
Hands-on review at SLR Lounge (with sample photos); they say:
A fantastic entry-level full-frame camera that comes in a small body, and with an even smaller price tag. I was shocked at the image quality I was able to pull out of a camera that costs only $1,299.

[…] this is the ideal camera for an enthusiast looking to jump into a full-frame mirrorless system without breaking the bank.
Canon EOS RP preview at Photography Blog:
Canon have certainly put the cat amongst the pigeons with the pricing of the new EOS RP camera, significantly undercutting the likes of the Sony A7 III, Nikon Z6 and Panasonic Lumix S1. Sure, it can't match those cameras in terms of out-and-out specs, particularly on the video side, but Canon's name and that aggressive price tag should ensure that the RP sells in large numbers, bringing full-frame mirrorless to an even wider audience in the process
Pre-order the Canon EOS RP in USA:
Canon EOS RP Body with EG-E1 Extension Grip and Canon Mount Adapter on sale at $1299 Amazon | Adorama | B&H Photo
Canon EOS RP with EF 24-105mm f/3.5-5.6 IS STM, EG-E1 Extension Grip and Canon Mount Adapter on sale at $1699 Amazon | Adorama | B&H Photo
Pre-order the Canon EOS RP in UK: Park Cameras
Pre-order the Canon EOS RP in Germany: Amazon DE | Canon Germany
World-wide pre-order links:
America: B&H Photo, Adorama, Amazon USA, Amazon Canada, Canon Canada, Canon USA
Europe & UK: Amazon DE, Amazon UK, Amazon IT, Canon IT, WEX Photographic, Canon FR, Canon UK, Canon DE