The Canon EOS RP Has The Same Sensor As The EOS 6D Mark II, And More Tidbits From Interview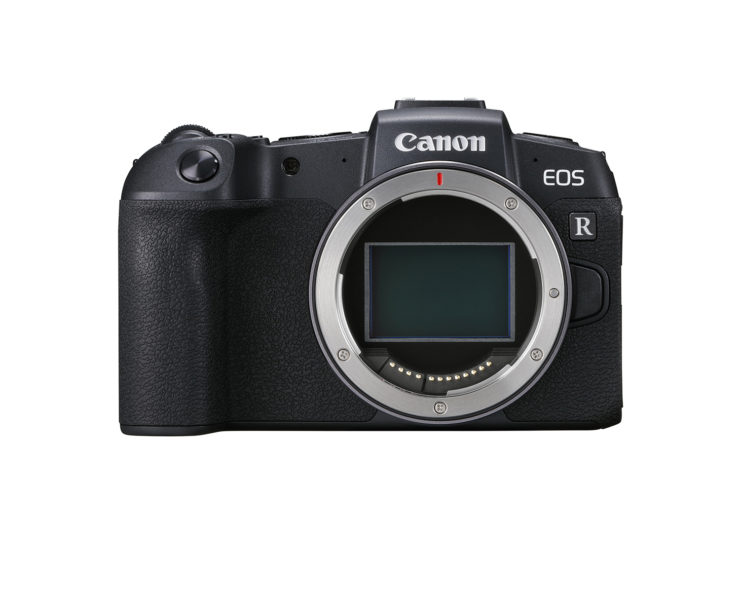 We were wrong assuming the new Canon EOS RP did not have the same sensor as the Canon EOS 6D Mark II.
In an interview with Imaging Resource's Dave Etchells, Canon execs reveal some technical bits about the EOS RP. It turns out the EOS RP sensor is the same sensor as featured on the EOS 6D Mark II, with the exception of the micro lenses optimised for mirrorless lenses. The EOS RP also has the same degree of weather sealing as the EOS 6D Mark II.
This confirms one of our early Canon mirrorless rumors, stating an upcoming Canon mirrorless camera would have the same internals as the EO 6D Mark II.
The Autofocus on the EOS RP should have the same speed as the EOS R. While not having the same number of focus points as the EOS R, 5000, the EOS RP still has more than 4000.
Some excerpts from the interview:
DE: We're very interested in how you made the RP so light. Even though it's so light, it still has excellent feel, it just feels very rigid, very stiff. How did you accomplish that? What can you tell our readers?

Canon: So handling is obviously key in this type of camera. It was really important that we choose to use magnesium in the right places and plastic in the right places, so that we [could] make the camera body substantially smaller, but at the same time maintain the same kind of feel or build quality [as our past cameras]. We didn't want to sacrifice build quality; that was something we paid particularly extreme attention to.
About the upcoming RF 85mm f/1.2L DS (Defocus Smoothing) lens Canon says:
It uses basically the same technology as apodization. There are several manufacturers that have apodization lenses, but our approach to apodization is slightly different. What we do is we use coating technology to make the apodization.
About the upcoming pro EOS R model:
We know there's a lot of customers and there's strong demand for a pro body. We're aware of that. But at the same time, the expectations in terms of performance are really high as well, so we need time to make sure that we get everything right in the body.
They did not reveal any timing for the pro body. Be sure to read the interview at Imaging Resource.
For first impression and hands on reviews see here.
Pre-order the Canon EOS RP in USA:
Canon EOS RP Body with EG-E1 Extension Grip and Canon Mount Adapter on sale at $1299 Amazon | Adorama | B&H Photo
Canon EOS RP with EF 24-105mm f/3.5-5.6 IS STM, EG-E1 Extension Grip and Canon Mount Adapter on sale at $1699 Amazon | Adorama | B&H Photo
Pre-order the Canon EOS RP in UK: Park Cameras
Pre-order the Canon EOS RP in Germany: Amazon DE | Canon Germany
World-wide pre-order links:
America: B&H Photo, Adorama, Amazon USA, Amazon Canada, Canon Canada, Canon USA
Europe & UK: Amazon DE, Amazon UK, Amazon IT, Canon IT, WEX Photographic, Canon FR, Canon UK, Canon DE