Canon Has An EOS R Model With IBIS On Their Agenda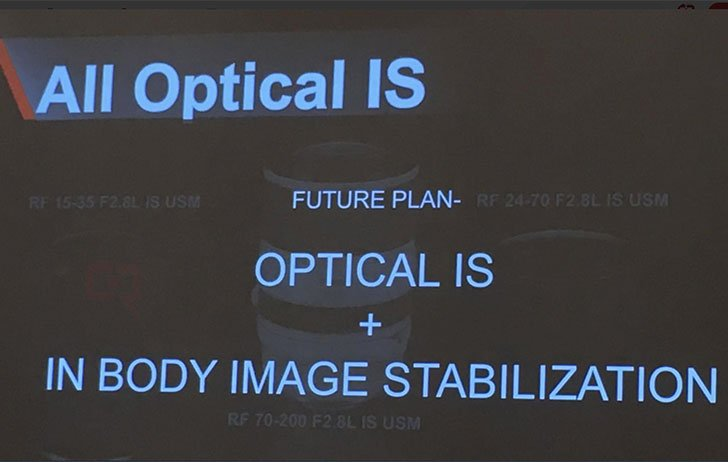 The image on top shows a slide that was presented during the Canon EOS R announcement/presentation (so we were told).
If real it might give us reason to think Canon is indeed working on a full frame mirrorless camera with IBIS (In Body Image Stabilisation). Canon execs always stated that optical IS (i.e. image stabilisation in the lens) is the better technology. It seems they are about to change their mind, or maybe their just responding to user requests.
The Canon EOS RP, the company's first entry level full frame mirrorless camera was announced yesterday. And it has a price that we didn't expect from Canon. In an interview with Imaging Resource, Canon execs stated clearly that the EOS RP has the same internals as the EOS 6D Mark II, something we reported over two years ago.
I wonder when we will see a Canon mirrorless camera with IBIS, in one, two, three years?
Image via FroKnowsPhoto