More Information About The Upcoming Canon RF 24-240mm f/4-6.3 IS Lens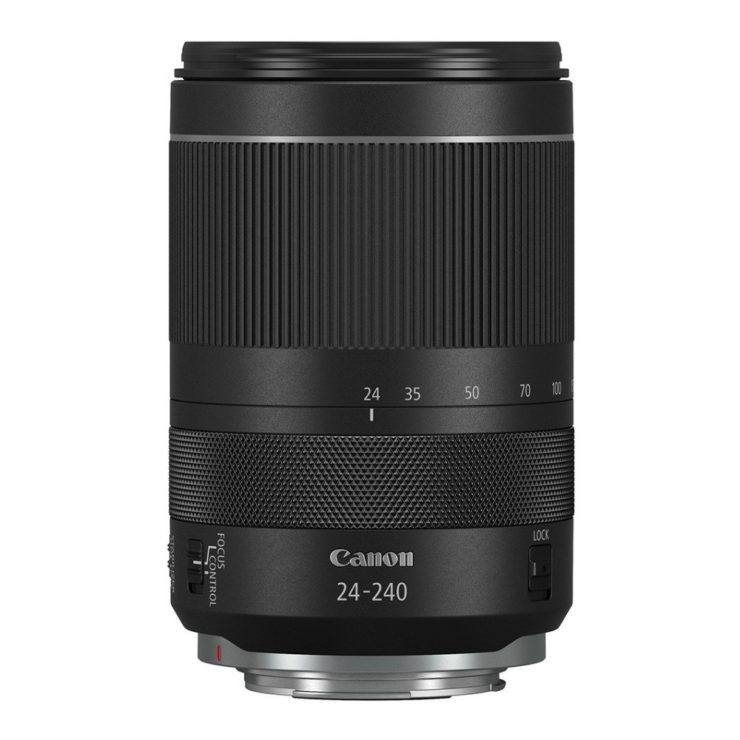 The product description for the upcoming Canon RF 24-240mm f/4-6.3 IS lens leaked over the web and has then been removed. Here is it anyway. Announcement expected tomorrow.
Key Features
Versatile 10x Zoom Range
Near-Silent Nano USM Focusing
Five-Stop Image Stabiliser
Weights just 750g
Circular, Seven-Blade Aperture
Large Lockable Zoom Ring
Clickless 1/8-Stop Aperture Control
Customisable Control Ring
Full-Time Manual Focusing
Built for the EOS R System
The Canon RF 24-240mm F/4-6.3 IS USM lens is a portable, versatile 10x zoom lens for the EOS R system. It is ideal for everything from wide-angle landscapes to frame-filling portraits and even close-up sport and wildlife. It is a new standard in full-frame quality.
Shoot with a Single Lens
Expand your creativity with a 10x zoom for full-frame cameras. Shoot everything with a single lens, from big landscapes to powerful portraits and frame-filling action shots.
Be Mobile and Spontaneous
Discover the freedom of shooting with a single versatile lens. The RF 24-240mm f/4-6.3 IS USM has virtually every focal length you need and weights just 750g. This means it is perfect for travel.
Full-Frame Image Quality
Enjoy full-frame image quality right across the 10x zoom range. An image stabiliser gives pin-sharp results in low light and at long focal lengths.
Fast, Flexible Focusing
AF is fast and quiet, which makes it ideal for photographing wildlife. For videos, the RF 24-240mm f/4-6.3 IS USM focuses more smoothly for professional-looking pull-focus effects.
A Native RF Lens
The EOS R system provides superb performance, with fast focusing over virtually the whole frame and a built-in Digital Lens Optimiser. A lens control ring can be customised to your needs.
[via
Nokishita
]