More Talk About The New Canon EOS R3 Specifications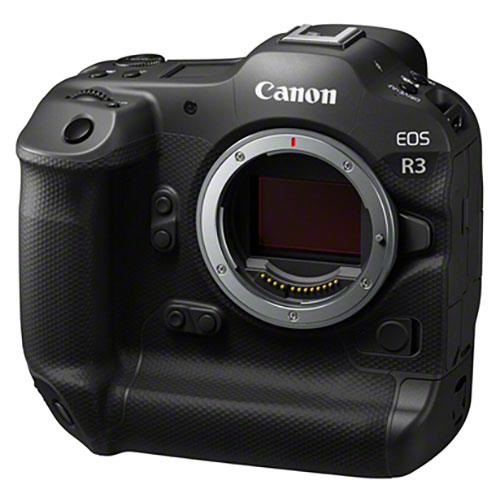 Canon revealed a new (small) set of Canon EOS R3 specifications. Let's see what they are about with the help of renowned camera reviewer.
Gordon Laing posted his impression about the newly revealed Canon EOS R3 specifications. Even better: he had the unique chance to have close look at the EOS R3. However, he was not allowed to turn the camera on or have a turned on camera in his hands. So most likely the EOS R3 was at least a preproduction model if not a prototype. Still, seeing the EOS R3 in person is still a good thing. In the video below he shares his impression.
New bits about the Canon EOS R3 came yesterday directly from Canon. We now know more about the specifications of the EOS R3. Here is what we learned yesterday from Canon:
Autofocus working down to -7.0 EV
Image stabilisation in lens + In Body Image Stabilisation deliver up to 8 EV
Head and eye detection have been improved
Autofocus detects eye, head and body
Autofous recognizes and tracks cars and motorcycles
Enhanced tracking for portrait and sports photography
CFExpress and SD cards
4K Log 3 and 4K oversampling
RAW video internal recording
Video autofocus follows people, eyes, animals, and motorsports
Magnesium alloy body with weather sealing comparable to EOS-1D X series
5Ghz WiFi
LP-E19 battery
New accessories for communication and power
File transfer supported via LAN and wireless
It's still unknown what the image sensor resolution will be. So far 45MP have been rumored but I wouldn't bet on it. All our Canon EOS R3 coverage is listed here, product images are here and here. There has been some discussion about who makes the imaging sensor of the EOS R3. You can get notified when the Canon EOS R3 will be available for preorder.
More about the EOS R3 after the break.
The Canon EOS R3 will join the current lineup of EOS R full-frame mirrorless series cameras. This camera will usher in a new category to the EOS R system, positioned squarely between the EOS R5 and EOS-1D X Mark III cameras. The camera will put great emphasis on superb AF performance and speed, with fast-moving subjects. It is being designed to meet the reliability and durability demands of professionals, even when working in challenging conditions.
At the heart of the EOS R3 camera's performance will be an EOS camera first, a Canon-developed, full-frame stacked CMOS sensor with a back-illuminated design, providing substantially faster read-out speeds during still-imaging recording. This completely new sensor is designed to produce less "rolling shutter" distortion during Electronic Shutter operation and offer continuous Electronic Shutter still-image shooting at speeds up to 30 fps – with full Dual Pixel CMOS AF and auto exposure.
The AF system will leverage technology and performance from the well-received EOS R5 and EOS R6 cameras, using Deep Learning technology to further enhance eye and body detection for even better performance during portrait and action-type shooting. In addition, the EOS R3's subject detection AF will offer new recognizable subjects for its AF system, bolstering its focusing capabilities during challenging shooting conditions.
The Electronic Viewfinder of the EOS R3 will offer photographers the ability to select the initial area for AF tracking by simply looking directly at the viewfinder location where they want to begin AF. With Eye Control AF and Servo AF activated, the camera will focus on and track moving subjects at that location in the frame. When Face Detect + Tracking is active, the camera will continue to follow moving subjects around the entire active AF area.
The camera body will be entirely new and accentuates the camera's high-performance design. It's a one-piece design, integrating the body with a vertical grip section. The weather and dust-resistance will be equivalent to that of EOS-1D class cameras – an essential consideration for nature, wildlife, sports and photojournalism content creators working in extreme conditions. In addition, news photojournalists will be excited to add the Mobile File Transmitter application for iOS and Android devices that will be available.
Information regarding the release of this product will be announced at a later date.
[via PetaPixel]