"Pulse" is a beautiful black & white time-lapse of storms, monsoons and supercells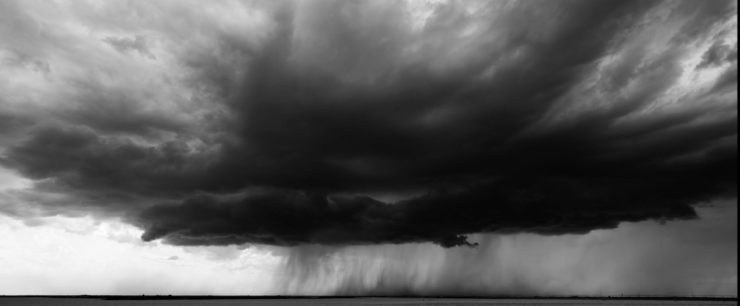 I featured works by Mike Olbinski previously (1 | 2 | 3), beautiful time-lapse movies of storms, tornados, thunderstorms, you name it. He's a storm chaser and he makes outstanding time-lapses.
This time we feature Pulse (4k), a black and white time-lapse of monsoons and supercell. Says Mike Olbinski:
For quite a few years now I've been wanting to do something different with my time-lapse films. I love color. Storms are full of color. The blues, the greens, the warm oranges and reds at sunset. The colors are sometimes what make a simple storm into something extra special.

But black and white speaks to my soul. I love it. There is something when you remove the color that lets you truly see the textures, movement and emotion of a storm.
All shots were captured with a Canon EOS 5Ds R, EOS 5D Mark III, and EF 11-24mm, Ef 16-35, 35mm, 50mm and 135mm lenses. Processed using Lightroom, LR Timelapse, After Effects and Premiere Pro. You can follow Mike Olbinski on his site, and on Twitter, Facebook, and Instagram.