Sigma f/1.8 Art Lenses bundle with USB Dock on sale at $1,799 (save $160)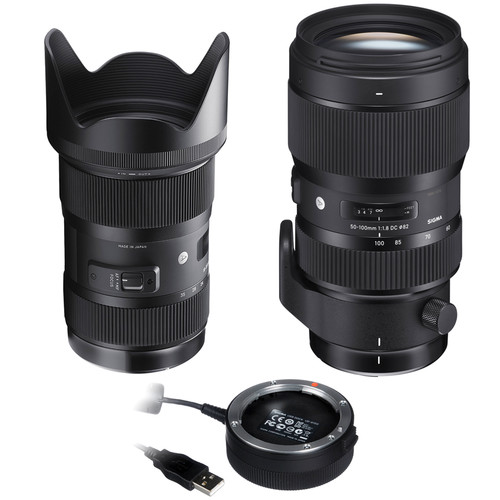 B&H Photo has an interesting bundle on offer. The new Sigma 50-100mm f/1.8 DC HSM Art bundled with the Sigma 18-35mm f/1.8 DC HSM Art and Sigma's USB Dock.
You can pre-order the bundle at $1,799 and save $160. These Sigma f/1.8 lenses are what makes your APS-C DSLR yield results like a full-frame.