There Is More To Come From Canon in 2019, Interview Suggests (high resolution EOS R?)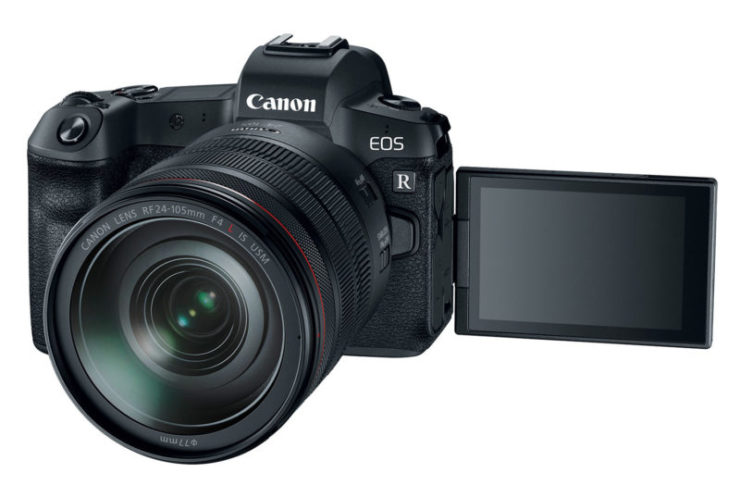 Once again an interview with Canon execs debunks some hasty rumouring.
Imaging Resource sat down with Canon execs to discuss a lot of photographic topics but mainly the new Canon EOS R system.
There have been some rumors stating we will see little new stuff from Canon in 2019, and that we won't see Canon's high resolution EOS R model. Well, this seems to be wrong according to the interview. The high resolution EOS R might well be a 2019 affair at the end. IR sums up the interview:
[the] takeaway from this discussion was that Canon will continue investing in photographic technology, saying that imaging is fundamental to everything that they do, and that we should therefore expect to see significant developments in the photo arena over the next period of time. I have been concerned — as have others — by what it meant that the EOS-R and EOS-RP were built around the sensor from the EOS 5D Mark IV, a camera that's now nore than two-and-a-half years old. Without giving specifics, they did note that they had a lot in the pipeline for 2019, so it sounds like we can expect to see a lot more from Canon before the end of the year. Hopefully that will include a new-generation full-frame sensor, possibly even the full-professional mirrorless body they've promised will be coming at some point, although of course, they didn't hint directly at that this time around.[Imaging Resource] discussed lens strategy, and […] was pleased to hear that they'll be developing a traditional set of f/2.8 zooms (presumably covering ranges lke 14-24, 24-70 and 70-200mm). While the 28-70mm f/2 covers part of that focal length range, it's a bulky and heavy special-purpose lens and lacks IS, so there's still a need for a conventional 24-70mm f/2.8. Also coming soon will be a 24-240mm "vacation zoom", aimed at and priced for consumers. This should make a good companion to the EOS RP for many entry-level users, and we'll look forward to testing that one for you once available. Read the interview…
We were pretty sure that Canon would release a high resolution EOS R model before this interview and we are more confident now after this interview.
Stay tuned…
Canon EOS R mirrorless system:
America: B&H Photo, Adorama, Amazon USA, Amazon Canada, Canon Canada, Canon USA
Europe & UK: Amazon DE, Amazon UK, Amazon IT, Canon IT, WEX Photographic, Canon FR, Canon UK, Canon DE