Watch The Canon EOS R5 and EOS R6 Livestream Press Event With Us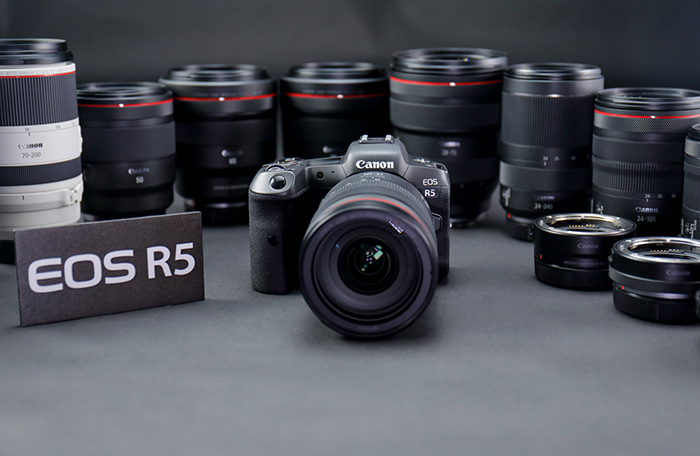 Canon is about to officially announce the Canon EOS R5, Canon EOS R6, and more lenses and gear. You can watch the live-streamed press event right here on our site. The livestream will start at 2pm CEST, 1pm UK, 8am ET, and 5am PT.
For hands-on and first impression reviews click here.
Canon will have three live-streamed press events, curated by Canon Europe, Canon USA, and Canon Asia.
Quick pre-order links:
Canon EOS R5: B&H Photo | Adorama | Amazon US | Park Cameras UK | Calumet Photo DE
Canon EOS R6: B&H Photo | Adorama | Amazon US | Park Cameras UK | Calumet Photo DE
World wide preorder links:
Canon EOS R5 preorder links:
America: B&H Photo, Adorama, Amazon USA, Amazon Canada, Canon Canada, Canon USA
Europe & UK: Amazon DE, Amazon UK, Amazon IT, Wex Photo Video, Canon DE, Canon UK

Canon EOS R6 preorder links:
America: B&H Photo, Adorama, Amazon USA, Amazon Canada, Canon Canada, Canon USA
Europe & UK: Amazon DE, Amazon UK, Amazon IT, Wex Photo Video, Canon DE, Canon UK

Canon RF 85mm f/2 Macro IS
America: B&H Photo, Adorama, Amazon USA, Amazon Canada, Canon Canada, Canon USA
Europe & UK: Amazon DE, Amazon UK, Amazon IT, Wex Photo Video, Canon DE, Canon UK

Canon RF 100-500mm f/4-7.1L IS
America: B&H Photo, Adorama, Amazon USA, Amazon Canada, Canon Canada, Canon USA
Europe & UK: Amazon DE, Amazon UK, Amazon IT, Wex Photo Video, Canon DE, Canon UK

Canon RF 600mm f/11
America: B&H Photo, Adorama, Amazon USA, Amazon Canada, Canon Canada, Canon USA
Europe & UK: Amazon DE, Amazon UK, Amazon IT, Wex Photo Video, Canon DE, Canon UK

Canon RF 800mm f/11
America: B&H Photo, Adorama, Amazon USA, Amazon Canada, Canon Canada, Canon USA
Europe & UK: Amazon DE, Amazon UK, Amazon IT, Wex Photo Video, Canon DE, Canon UK