Camera Market In Loss, CIPA March Report Suggests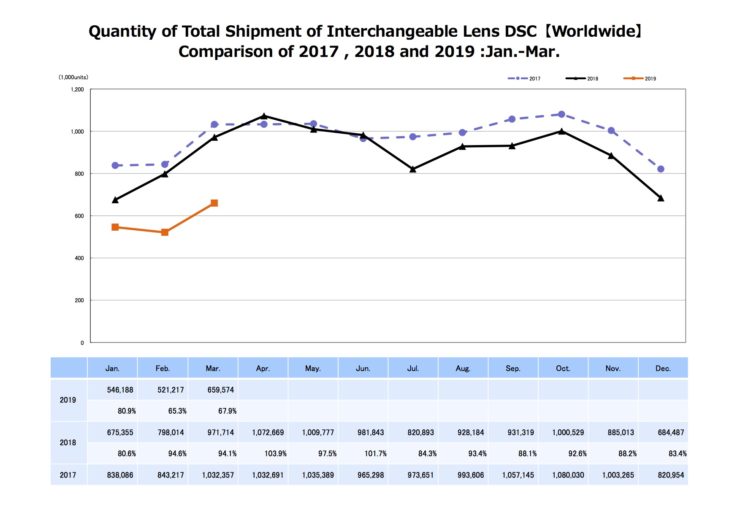 The CIPA March 2019 report doesn't draw a good picture of the camera market.
It's in loss, as various execs in the industry have already stated, with the notable exception of Fujifilm (guess they are the only company with good reasons to be optimistic).
In their reports about the Q1 Financials, Canon sees smartphones as the major reason for the shrinking camera market. More and more people switch to a smartphone for their photography, and with phones having a sensor and the optical performance of the Huawei P30 Pro it's understandable. The future is in computational photography, a domain where smartphone will have an advantage in the foreseeable future.