Canon Corporate Strategy Documents, More Resources To Mirrorless, Looks At New Markets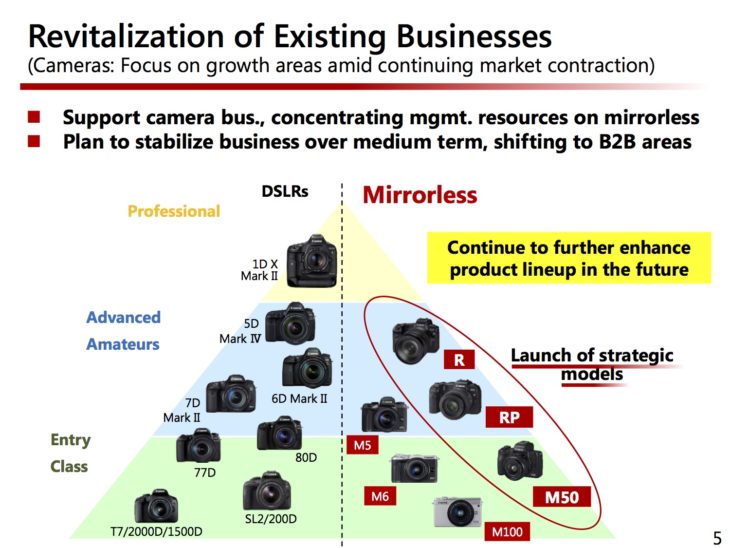 Canon published the company's corporate strategic documents.
From the presentation material (full doc below, see image above) it's clear that mirrorless technology is where Canon will put most resources and energy in the next years.
There is also talk about a new businesses that "will drive future growth". That's commercial printing, network cameras, medical, and industrial equipment.
The documents reveal the important, strategic role the Canon EOS M50 played in Canon's move to put a dent in the mirrorless market.
Says Fujio Mitarai, chairman and CEO:
[…] for cameras, which are mainly a consumer-oriented product, the overall market continues to shrink due to improvement in smartphone camera features. Even against this backdrop, however, we continue to see positive growth in mirrorless cameras, known for their compact and light-weight designs, thanks to improvements in performance, which is now on par with DSLRs.

Although we have been taking a cautious approach to mirrorless cameras until recently, we have begun to successively launch strategic models, and will strive to further enhance our lineup going forward as well. The overall market will continue to shrink for some time, however, we will work to support our camera business by focusing management resources on the growing market segment of mirrorless cameras.
presMat