Canon Scores Big At BCN Awards 2019, Nikon Follows, Sony Doing Not So Good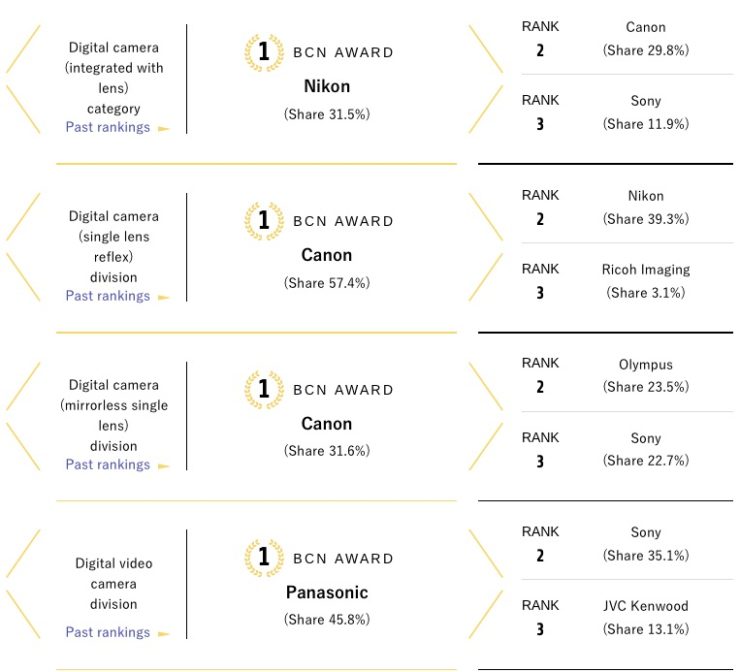 BCN published their market share ranking in Japan for 2018 (BCN awards 2019).
Canon rules the market in Japan, as you can see from the image on top. Canon holds 57.4% in the DSLR market, and 31.6% in the mirrorless market. Canon's success in the mirrorless market comes from the excellent sale figures of the EOS M50, and is also due to the new EOS R full frame mirrorless camera line-up (a new model coming soon). Nikon tops in the compact camera market with 31.5%, closely followed by Canon with 29.8%.
Below you see the ranking for the single categories, compared to previous years ratings.