Canon's APS-C Mirrorless Cameras Still Top Ranked In Japan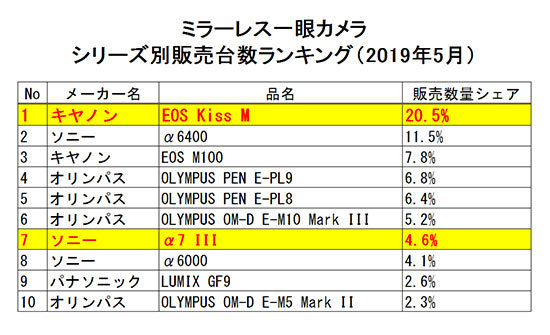 The Canon EOS M50 and EOS M100 are best sellers in Japan, especially the former.
No surprise that latest BCNRetail data for May 2019 confirm once more that Canon is doing very good in the APS-C mirrorless market, and not just in Japan.
The EOS M50 has a market share of 20.5% (most sold), the Sony a6400 has 11.5% (second most sold), and the EOS M100 has 7.8% (third ranked).