The people at Nine Volt made a search on B&H's camera store, and they searched for the EOS 3D, and they got a result. The specs are those that were already rumored over the web. And the housing too: the rumors we reported were saying that the fabled EOS 3D may come in a EOS-1D X shaped body (like the one you see in the pictures).
Last night, in inadvertent search for a Canon 3D on B&H's web site gave the below result. Clicking on the link gave an error page. This morning the search no longer produces the same result. Does B&H know something in advance about the 3D? Maybe an October announcement is really coming.
So, the question is if this is a well made hoax, or if it is real. Most dedicated sites believe it is a fake. I am not 100% sure. When asked by PetaPixel the people over at Nine Volt claimed it is not photo-shopped.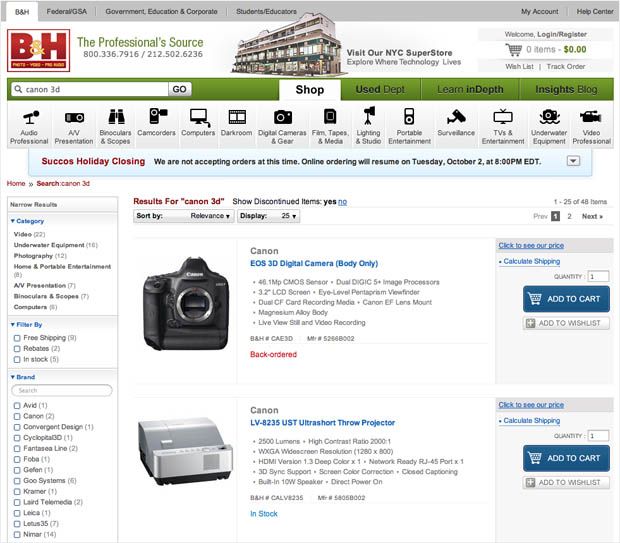 [
Nine Volt
via
PetaPixel
]