Death Of Canon EOS M Series "not happening" But Production Might Slow Down, Report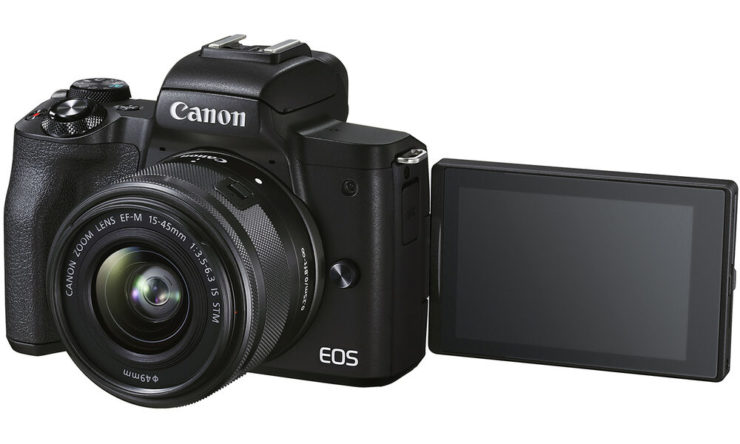 We have some news about the imminent death of the Canon EOS M lineup. It's not going to happen.
A good source contacted us and told us that Canon putting an end to the EOS M lineup is "not happening any time soon". Although, the source added, production of EOS M cameras and lenses is likely to slow down because of supply issues caused by the pandemic and Canon giving precedence to the EOS R system.
We had no doubt about that and got similar hints from other sources. On the other hand, common sense is already enough to debunk this always again recycled rumor. Ask yourself: why would Canon kill a lineup with bestsellers like the EOS M50? Not to mention that the whole EOS M series is quite popular with consumers. So, Canon is set to kill their best selling mirrorless camera with ab APS-C sensor? We don't think that is realistic.
The soon-to-come death of the EOS M series is often used to push another weird rumor, that's Canon releasing an EOS R model with APS-C sensor. We are still not entirely sold on an EOS R with crop sensor, although it's at least possible. The same rumor suggesting that EOS R with APS-C also claims that Canon has no intention to make RF mount lenses for the APS-C sensor. A bit strange if you think that Canon made a wholesome EF-S lens lineup for their DSLRs with crop sensor.
Also, keep in mind that APS-C centered technology is less expensive than its full frame counterpart, both for the manufacturer and for the consumer. Not only has the manufacturing process of an APS-C imaging sensor lower costs than for FF, the lower costs regard all part that make up an APS-C camera (lenses included). This applies more to DSLRs but it also true for mirrorless to some degree. APS-C technology also means longer reach with telephoto lenses, one of the reasons the EOS 7D series was so popular with wild life photographers. Last but not least: APS-C technology means smaller form size of the camera. Something a lot of users appreciate.
In conclusion, we don't think Canon will kill the EOS M lineup. There simply is no rational in doing it. Maybe, and only maybe, if Canon really releases an EOS R with APS-C sensor (and dedicated lenses for such a crop system), then it might happen. If it does, it won't happen in 2021, as rumored, but sometime in the next 5 or more years. If ever.