Does The Canon EOS R5 Have An IBIS Bug (sensor twist when IBIS always on)?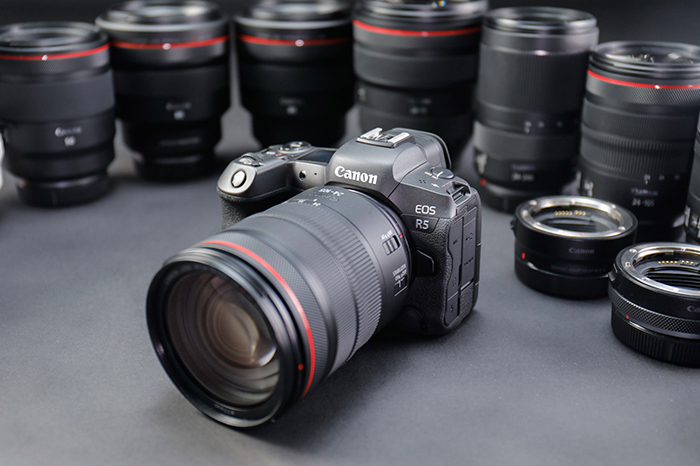 Not sure if this is a general issue, i.e. a bug, or not. Some users experience a weird phenomenon, a sensor twist, on their EOS R5 (and it seems also for some R6s) when IBIS is set to "always on".
User juanmaasecas documented the phenomenon in the video below. He writes about his observation (emphasis mine):
Some weeks ago I found what I think is an annoying bug with the IBIS in the Canon R5 (some users also experience it with the R6).

When the ibis is set to "always ON", the sensor twists after the first picture is taken, producing a blurred picture. If you keep pressing the shutter half (while in continuous autofocus or just In single) and then take more pictures, the rest are just fine.

I went to Canon repair center/showcase here in Hong Kong, and the cameras there show the issue as well (that is why I didn't leave my camera for repair), and yet canon has not yet repaired the issue (I discovered it first in firmware 1.2.0 that I bought the camera with, but still happens in 1.3.0 and 1.3.1).
Here is the observed phenomenon:
Someone here having seen this sensor twist on his or her EOS R5 or EOS R6? Please let me know in the comments section.
[via Canon Rumors]