Here Is A Sneak Preview Of The Canon EOS-1D X Mark III (video)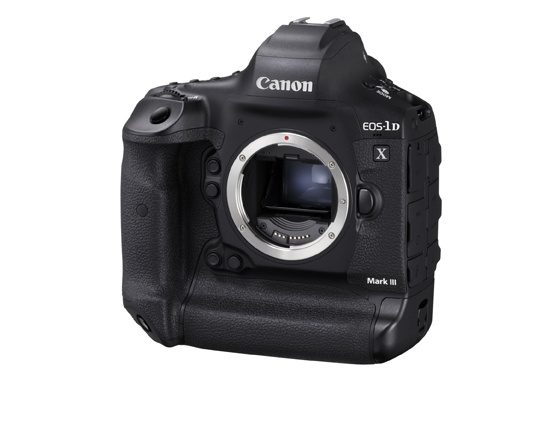 No doubt the Canon EOS-1D X Mark III is coming soon. And obviously Canon's next top tier professional camera is already in the hands of selected photographers.
Click Video Mag posted a video where they cover a trip to a race track in the Pyrenees in Spain to test a brand new piece of kit, which occurs to be the Canon EOS-1D X Mark III.
To see the EOS-1D X Mark III jump to minute 7:42 in the video below. The sneak preview lasts around 20 seconds, so there is not much to see. And there is something we noticed: the EOS-1D X Mark III is never depicted from the front, only from the side and the back. Does that mean something?
Roger, the guy in the video, explicitly teases Click Video Mag's next video episode where they promise to introduce the EOS-1D X Mark III.
What do we know so far about the EOS-1D Mark III?
Despite Canon having already announced the development, we still lack essential bits of intel.
According to Nokishita the Canon EOS-1D X Mark III and the WFT-E9 wireless file transmitter are now listed on Canon's latest product list.
The release of the Canon EOS-1D X Mark III is expected around the beginning of February 2020, and there are no doubts left about that. An authoritative source confirmed it will be at the beginning of 2020, February is the natural choice (CP+ happens). General availability should be ready in April 2020.
Below is the list of what we know for sure so far about the EOS 1D X Mark III:
All-new CMOS sensor
Dual-pixel 525-point CMOS AF with 90/100% coverage horizontally and vertically
New Digic Processor
10-bit HEIF file capture (in addition to JPEG and Raw)
Max 16fps capture via viewfinder, and 20fps in live view (with AF)
Dual CF Express card slots
10-bit, 4:2:2 4K/60 video with C-Log
Backlit buttons
What about sensor resolution?
There is still uncertainty about the sensor resolution. While both 20MP and 24MP are rumored, we think the latter is more likely. 
They say it will feature IBIS. Is that true?
A persistent rumor says IBIS (In Body Image Stabilisation) might be featured on the EOS 1D X Mark III. We have no doubts that Canon is working on IBIS, given the remarkable collection of patent applications dealing with it and the fact that another Canon exec told the world about. But it's likely that the first Canon camera to feature it will be a mirrorless, and not the flagship DSLR.
Stay tuned for the next Canon EOS-1D X Mark III rumor (all 1D X Mark III rumors).