Macnica Americas to Distribute Canon's Super Specialised CMOS Image Sensors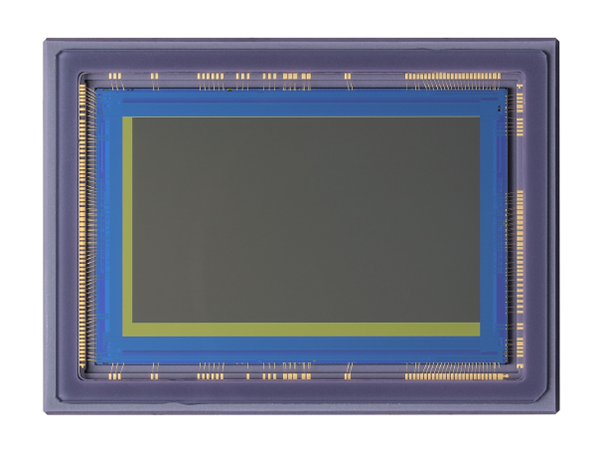 Canon's super specialised sensors are now available for industrial applications. Macnica will be the distributor.
Press release:
Macnica Americas to Distribute Canon CMOS Image Sensors
Advanced CMOS Technology Ideal for High Performance Industrial Cameras Up to 120 MP
MELVILLE, N.Y., November 7, 2018
– Canon U.S.A., a leader in digital imaging solutions, and Macnica Americas, Inc., the North American subsidiary of Macnica, Inc., a $5B global leader in technology product distribution, today announced that Macnica Americas has been appointed an authorized distributor of Canon's advanced CMOS sensors for the United States and Canada.
"Canon's sensors offer incredible performance that Macnica Americas is excited to make available to our camera manufacturer customers," said Akinobu Miyoshi, CEO of Macnica Americas.
"Imaging expertise is the core of Canon's heritage and the success of the CMOS sensors in our product line is an example of that expertise," said Kazuto Ogawa, president and chief operating officer, Canon U.S.A., Inc. "Appointing Macnica Americas as an authorized distributor will expand our reach by offering this state-of-the-art technology to industrial camera manufacturers looking to innovate their solutions now and in the future."
Canon offers the following high performance CMOS sensors targeted at industrial, medical and scientific applications:
3U5MGXS – A 5 Megapixel, 2/3-inch global shutter image sensor, that offers 120 frames per second (fps) readout at low power, targeted at machine vision applications.
35MMFHDXSCA – Larger than full frame, this 2.76 Megapixel low-light sensor with 19 mm pixel pitch is ideal for ultra low-light cameras used in defense, surveillance or astronomy applications.
120MXS – A stunning 120 megapixel ultra high-resolution sensor (approx. 60x the resolution of HD), in an APS-H format, enables high resolution imaging at 9.4 fps. Target camera applications for this sensor include inspection, aerial mapping, life sciences, digital archiving and transportation industries.
Canon's CMOS image sensors are available in a range of options including color (RGB) and monochrome. For more details, please click on the link.
---
About Macnica Americas
Macnica Americas is the North American Division of Macnica, Inc. a $5B global leader in technology product distribution, high-touch support and complex design services, with global headquarters in Yokohama, Japan. Macnica Americas serves OEM companies, particularly those specializing in creating innovative video, imaging, networking and storage products. Macnica Americas' headquarters are located in San Diego, with offices in San Jose, Dallas, Chicago, and Boston, and representatives throughout the United States and Canada.