This Is The Canon EOS R3 – Development Announcement Coming Soon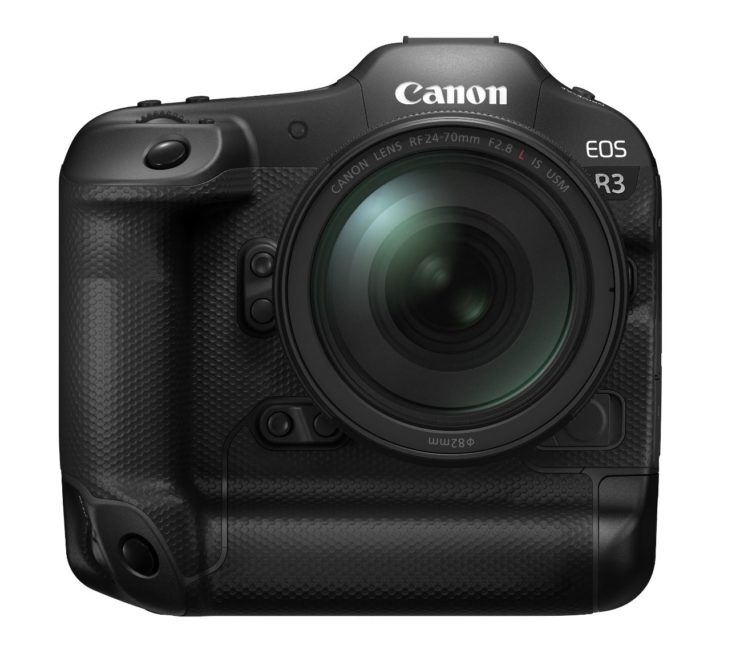 Update: in the meantime we got a set of Canon EOS R3 specifications.
Here is the Canon mirrorless camera no one saw coming (shame on the rumor mills!): the Canon EOS R3.
Is this the flagship EOS R model? For sure it is an EOS R aimed at professionals. The EOS R3 is the direct competitor to the Nikon Z 9. We expect Canon to announce the development of the Canon EOS R3 very soon, most likely within April 2021.
We think the Canon EOS R3 might be one of the professional EOS R cameras on EOS-1D X level we were expecting. So, no EOS R1? Or will the Canon EOS R1 be even more pro-oriented? The EOS R3 has the ergonomics and the vertical grip of the EOS 1D lineup, and shows all external signs of a professional camera. The EOS R3 might be a professional sports camera, and so let some room for the EOS R1. A professional sport camera would perfectly fit with the Olympics this year. The right lenses are also on their way. We do not think the EOS R3 is the anticipated high resolution EOS R camera. Let me know what you think.
Stay tuned, there is more to come soon.
[via Nokishita]