What The Hell? Brochure Says Canon EOS R5 With 26MP? (we think it's a typo)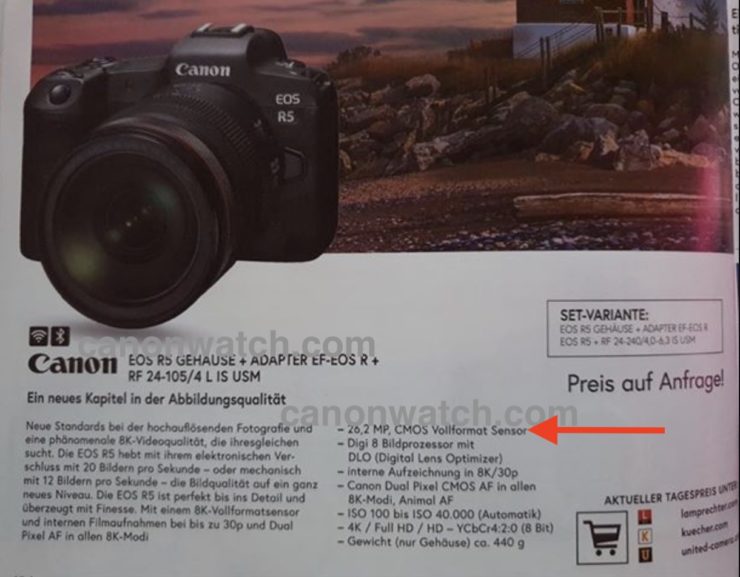 We are getting rather confused here. Wasn't it given for sure that the Canon EOS R5 will have a 45MP sensor?
We got the image above anonymously and it doesn't seem a fake to us. It looks like a legit product brochure or ad. The specification list on the right of the text mentions a 26.2MP sensor. So what!?
We think someone messed up things here and mistakenly published the sensor resolution of the Canon EOS R6 instead of the Canon EOS R5. Or is 8K video possible with a 26MP sensor? We don't think it is.
Again: we do not think a 26MP sensor resolution is possible in regard to some of the EOS R5 specifications. If someone can tell how 8K video is possible with a 26MP sensor then please share in the comment section.
The EOS R5 announcement is rumored to be on July 2, 2020. Stay tuned.